Roger Kwapisiewicz, Co-owner of Z&R Funding, helps with business problems finance has no secrets for him
Published on May 23, 2023
Roger Kwapisiewicz was born in New York, but his parents, Grażyna and Krzysztof, are the fourth generation of Varsovians raised in Saska Kępa. That's where Roger, now co-owner of the financial firm Z&R Funding, has spent every vacation, and he can confidently say that he feels at home in both New York and Warsaw.
- I tried to live in Poland and even spent four years there, but eventually decided to live in New York, although anything can still happen - says Roger, who values freedom above all else. - I knew from a young age that I had to be my own boss, because I didn't want anyone telling me what to do or forcing me to do something I didn't want to do. And I made that dream come true.
Following grandmother to America
- My grandmother Basia emigrated to America first, and immediately began to bring her sons - Roger says. - Dad was engaged, and the natural course of things was to do everything possible to have his future wife join him as soon as possible. It wasn't so easy, because Mom had no relatives in the States. Therefore, she first went to a refugee camp in Austria. When she finally joined my dad, they settled in Astoria, Queens. In 1982 my sister Claudia was born, and four years later I was born.
When Roger was four, the family moved to Starrett City, a housing development completed in 1974 in the Spring Creek section of Brooklyn, New York. This residential area continued to grow, with new apartments being put into market, and stretches of greenery attracting the eye.
- To my parents, it seemed like the perfect place for a family with two young children - Roger recalls. - If anyone is familiar with New York City and its five boroughs, they know that Starrett City is located quite a distance from Manhattan, and generally everywhere from there is far away. It's basically such an independent town with its own infrastructure, cut off from the world, in this case from New York.
- In the 1990s, when I was growing up, Starrett City was the most ethnically diverse neighborhood in Brooklyn - he recalls today. - As a result, I had friends of different nationalities, cultures, traditions or skin color. I had the opportunity to learn about these diverse cultures by participating in celebrations of non-Polish holidays and customs, tasting completely unfamiliar foods, and, above all, building respect for good people regardless of their background. I think that thanks to this, today I am able to communicate well with everyone. There was also no shortage of Polish families there, but those were much fewer. We stuck together as a community. There were often joint meetings, events, mutual help when needed.
In Starrett City you become a tough guy
Roger, like probably every child, accepted what life brought, but today, from the perspective of a grown man, he believes it wasn't easy.
- Starrett City requires everyone to grow up quickly - he says with a laugh. - Although I was born in America, I grew up in a Polish home and even my first language was Polish. I couldn't get my knowledge of America from my parents, like the children on the estate who were already born in the second or third generation. My parents were also just learning the country, they were immigrants and knew little about the realities here. For them, the most important thing was to have a job and provide me and my sister with the best possible livelihood. They didn't know what it meant to grow up among a mixture of cultures, traditions, colors, because they grew up in a homogeneous Poland. Their childhood experiences were completely different from mine. They had never been in the situations I was in. Therefore, I quickly had to learn to cope on my own, to become independent. I was supported by my older sister, who was the first to be thrown into the deep end and explore the territory. For a long time she was the only person who shared her experience with me and advised me in more difficult situations.
That's why we stuck firmly together.
Although only Polish was spoken at home, little Roger soon began to understand English thanks to television and radio. Whenever he went outside, he got along with his friends as best as he could, and with the help of his sister.
Because of his insufficient knowledge of English, the first months of school were not the easiest.
- Although I understood almost everything, I couldn't always say what I wanted to - Roger recalls. - I probably wouldn't have had any problems if I had attended kindergarten earlier. But unfortunately, after only a few months of attending, I broke my leg, and quite serious. While playing, I was pushed from the top of a high slide. The fracture turned out to be quite complicated, requiring a long stay in the hospital, a cast up to the waist, as well as mobility in a wheelchair and a long physical therapy. I learned to walk from the beginning. Neither of my parents could afford to give up their jobs, so I my uncle flew from Poland and took care of me.
- At school, I was not one of those kids who sit in a corner and cry - he says. - I was quite a mentally strong child and quickly became independent. I had to be like that, because Starrett City was quite different from Greenpoint, most of whose residents were Poles in those years, so there was more community support. Here we were a minority, and I was made to feel it more than once. Nevertheless, I quickly learned that a person's character is not indicated by his origin or skin color. One simply has to surround oneself with good people. I also never generalized or put labels on people. Over time, I came to understand that Americans from poorer neighborhoods were prone to crime, violence, drugs, lack of education or poor nutrition. In our Polish home, something like this was unacceptable. I encountered these two worlds - I grew up in a bad neighborhood, but in a good home with traditions, where doing certain things was a shame and a disgrace. My parents, despite having lived apart for some time already, instilled in me and my sister the importance of Polish culture, tradition, family values, striving for higher goals, and education. If your home gives you strength, you will reach high. My Polish and non-Polish friends were raised in a similar way.
Education was most important
Mr. and Mrs. Kwapisiewicz placed great emphasis on studying and getting an education. After graduating from elementary school, Roger entered the elite public high school, like his sister, which is James Madison High School in Midwood, Brooklyn. Graduates of this institution, founded in 1925, include such notables as the late U.S. Supreme Court Justice Ruth Bader Ginsburg, TV celebrity Judge Judy Sheindlin and Senators Bernie Sanders and Chuck Schumer.
- I finished high school and continued my education at Brooklyn College, majoring in finance and management - Roger confides. - I didn't want to work in a corporation, but I wanted to know finance so that I could invest and do business successfully in the future.
The desire for high earnings did not stem from greed or exuberant consumerism.
- I knew from an early age that money meant freedom - he explains. - I watched my parents, who, as immigrants, worked really hard. They were aware of this, which is why they told me so often to study hard. There was no poverty in our house, but raised in hard times, my parents had a great respect for money. Mom, an economist, as a single mother, often talked about saving and was responsible for the household budget. It worked out great for her, because she knew how to handle money. In retrospect, I know that my mother sacrificed everything so that we would have a decent upbringing, a variety of experiences, entertainment or electronics - as much as we could afford. She never saved for extracurricular activities that allowed us to develop our passions in sports or art. Mom never doubted me and her dedication contributed to my success, for which I am grateful and very proud.
- I practiced judo, played in the orchestra, piano and percussion as the orchestra's principal percussionist, which gave me the honor of playing at my high school graduation. And every summer I spent in Poland - he recalls.
Despite his athletic and musical talents, Roger was not drawn to a career as an athlete or musician.
- Since I was a child, when asked what I wanted to become when I grew up, I answered that I wanted to be a banker or a lawyer - he says. - Law has always interested me because I value honor and justice. I believe that if we are to successfully play the game called "life" it is necessary to know its rules well. In addition, I can't stand injustice and wanted to defend people who can't do it themselves. However, business is in my blood and various ideas to make money or investments, fundraising for good causes or helping others to spread their wings came naturally to me.
My business talent first became apparent in the second grade of elementary school. I was trading in my toys, which I no longer wanted, and I had no idea I was doing anything wrong. I remember my mother, who was called to school, nearly collapsed to the ground in shame, but at home she laughingly said that it is in my genes.
Dad's valuable advice
Roger realized early that providing a good living for the family came at a price.
- Parents were not at home all day, mom even pulled two jobs at one time - he says. - It was necessary to make a choice - either money or time spent together. At that time I already knew that I didn't want to make such choices in my adult life, and in order to achieve this I had to work for myself and on my own terms, thus taking responsibility for my fate. The desire to work for myself was instilled in me by my father, who established his business after several years spent in America. Before that, he did many different jobs, such as driving a cab or working in construction. Until he finally opened his jewelry store in Greenpoint, and then in the 1990s, an asbestos company. As soon as he noticed that I was floundering in my studies, I immediately heard: "if you don't want to study, I have a shovel waiting for you." With this he motivated me, because he wanted me to have an easier life than he did. He knew how hard physical labor could be. He also knew from his own experience what it meant to work for someone. He knew my rebellious nature and repeated: "Either you decide what you want to do, or others will tell you what to do." Since I was a child, I have watched how my dad dealt with people in different situations, and he always did it respectfully and fairly. I am proud of his achievements and grateful for the knowledge he passed on to me about life and business.
Fortunately, they didn't hire him
Roger's sense of independence and self-reliance, which he developed from an early age, led him to take his first jobs in high school, including working at a senior citizen's home in the Bronx and at his dad's business. After graduating from college in 2009, however, it was necessary to find permanent employment.
- And here's where a funny thing happened, because I kept saying how I wanted to work for myself, and I went to a job interview with one of the largest investment banks in the world, Morgan Stanley - Roger laughs. - And I did it because a friend of mine, with whom we had previously been employed at a senior citizen's home, was already working there. We concluded that it would be good to continue working together. But the recruiters apparently sensed my dislike of the corporate atmosphere, and fortunately my application was rejected. It was the best thing that could have ever happened to me.
That's when Roger decided to put his school knowledge and his colleague's experience of the stock market at Morgan Stanley to good use, and began to trade futures contracts, focusing on oil - contracts under which one party agrees to buy and the other to sell a certain amount of assets at a certain time in the future at a certain price in order to make a profit. He quickly grasped what was at stake and soon developed a decent income.
- Making money without a boss over me or official employment gave me a taste of what I was looking for. That's when I got the idea to go to Poland for the first time for a winter vacation - he says. - I had always traveled only in the summer and dreamed of spending Christmas there. This decision turned out to be one of the best in my life. We went with my family to Zakopane for skiing and sightseeing. It was my first stay in the capital of the Tatra Mountains, which completely enchanted me. There was white snow everywhere, highlander huts all around, Morskie Oko, the view of the Tatra Mountains, all this knocked me down. And since I had been skiing with my dad since the third grade, I felt at home there.
Love in Zakopane
Meeting beautiful Joanna only added more delight over the stay in Zakopane. Roger fell head over heels in love. The girl intimidated him so much that this confident man did not have the courage to confess his feelings to her. When his stay was over, he boarded a plane and returned to New York with an aching heart.
- We stayed in touch and for the next almost 1.5 years, we mostly were writing to each other friendly messages - he says. - At some point I no longer had the strength to hide that I loved her. Thanks to those written letters we got to know each other better and I was sure she was the one.
In June 2011 Roger again flies to Poland to celebrate his cousin's wedding and meets Asia again. This time he is already sincere and does not hide his feelings. To his great joy they turn out to be reciprocated, but Roger again had to return to the States.
- After a short but wonderful time with Asia, it was beginning to wear on me - Roger recalls. - I was getting tired of New York, I couldn't find a place for myself. And I kept asking myself "what am I doing here? There was a completely different, cool life over there." In November I decided that I'm going to try life with Asia in Poland.
Straight from the Warsaw airport he went to the Central Station, and from there to Zakopane into the arms of the woman he loved.
Wonderful beginnings
Roger was determined that he would stay in Poland forever. Over time, life verified these plans, but at first the young people in love seemed to be able to cope with all the obstacles.
- I moved in with Asia in the apartment she shared with roommates, and it was a very cheerful, student life - Roger continues his story. - Joanna and her friends worked in catering, the most popular industry in this city living on tourism. And I continued to do the same thing I had done in New York, which was to work in the stock market trading oil. A few months later, Joasia and I rented an independent apartment. Everything was going just as I had dreamed.
- Since I had traveled to Poland every year since I was a child, I had cordial ties with my family. Poland was not an unknown world to me, especially Warsaw. And I liked it here very much. I acquired Polish citizenship and prepared myself for the rest of my life in this country.
Three years later Roger and Joanna decided to move from Zakopane to Warsaw.
- I carried out a major renovation of the apartment, which was an inheritance from my grandparents - Roger says. - Joasia was a bit apprehensive, because she felt comfortable in Zakopane, she was a restaurant manager, she was doing well, and she had many friends. However, she was from Podkarpacie, so it wasn't like she would have to move for the first time.
Reality not so bright
And when almost everything was ready for the move, Roger was overwhelmed by doubts about whether he actually wanted it.
- By that time I had been living in Poland for more than three years, and I found out that life there was not at all as easy as I thought at first. Despite the love I have for Poland, when an offer and opportunity came up to do something I had always been interested in and was good at, namely banking, investing and lending, I found it necessary to bite on the bullet and return to New York.
During one of his visits to New York Roger had serious conversation with his dad and then he made a decision.
- Dad made no secret of the fact that he didn't like my idea of living in Warsaw, because he didn't leave Poland to make a better life for me to return. Although times had changed, Dad believed that better opportunities existed in America anyway. It was at this time that the proposal to enter a new business and build a new financial company came up. I concluded that this was an opportunity I should seize.
Return to New York
Finally, in 2015, Roger returns to New York. He is accompanied, of course, by Asia, whom he married while in Poland.
- I admit that I was afraid of the future - says Roger. - I was also disappointed that in Poland, however, things didn't work out for me as I had planned. I wasn't afraid how Joasia would cope, because she's a smart, brave, and courageous girl, so she quickly faced the new challenge, but I was worried whether she would like it here at all. My wife has always supported me tremendously in my endeavors. She understood that the beginnings are usually difficult, but she believed that I would succeed. I greatly respect her opinion, she has a head for business, management and money. Although medicine is her greatest passion, it must be said that with her support, advice and encouragement, she contributed to my success. There's a well-known saying that behind every strong man, there is a strong woman, and it's not made up. Without Joanna, I would not be where I am now.
From Long Island to 5th Avenue
Slowly, everything began to fall into place. Joasia began to work and study, and soon earned a degree as a physical therapist assistant.
That same year, Roger was hired at the financial firm Z&R Funding, and there he met Bartek Kabasa, his partner today.
- At first I was an entry level employee earning the lowest salary plus commissions, but that didn't bother me, because I saw potential for growth. Besides, I knew that after few years outside the country I had to prove myself first - Roger recalls. - Over time, I became friends with Bartek. We were united by similar interests, age and honest character. There were also joint plans to open our own company, similar to the one we worked in. Instead, we bought Z&R Funding. This company was failing due to unfair management and mistreatment of investors. Buying a company with a not very good reputation was quite a risky step, but we did it. We knew we had to create it anew. And already in the first year of our operation, profits increased by 300%. Year after year we raised standards until finally we were able to make up for the losses of our investors and additionally make money for them. We consider it our great success that we survived the period of the coronavirus pandemic, while many competing companies went bankrupt. Thus, we proved that our operations are effective and our investments are strong enough for us to continue growing. Our first headquarters was on Long Island, later we moved to Ridgewood in Queens to be closer to Manhattan, and now our office is in a penthouse on Manhattan's 5th Avenue.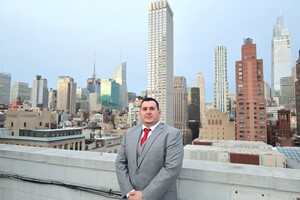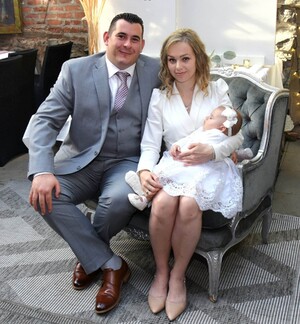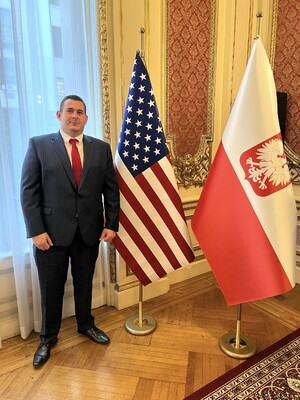 Helping small and medium-sized businesses
Today, Z&R Funding is one of the fastest-growing providers of cash loans in America. It specializes in helping small and medium-sized businesses and entrepreneurs to achieve their long-term goals.
- We have created a business financing program that allows small businesses to get instant cash through a simple application process - Roger explains. - We pride ourselves on being able to quickly, without collateral or strict requirements, offer diverse financial products that are integral to most traditional bank loans. We came to everything gradually in order to manage risk effectively. We offered limited products that not everyone would qualify for, and today we are able to face any challenge.
In short, Z&R Funding provides a streamlined and customized service depending on business needs, with products such as a business line of credit, equipment financing, trucking financing, business term loan, short-term loans, merchant advances, merchant cash advance, business acquisition loan, debt consolidation, invoice financing, bridge loan, Hard Money, commercial real estate refinancing, construction loans, and more, as new products continue to emerge.
- It's a private, boutique company with private investors - Roger explains. - I went into this business to help people build a better life and not give up on their dreams. While studying and then working in the stock market and getting additional education in finance, I learned a lot about money and money trading. I learned that banks are not really friendly to small businesses and it is hard to get a loan from them. And when they do grant one, it's usually a smaller amount than the one applied for. This is because banks have strict rules and heartlessly adhere to them. For a bank, a lender is just an application with the right number, and I see a person in need and want to help him. Over the years at Z&R Funding I've developed great relationships with people who live all over America, I've made friends with them, and to this day they still thank me for helping them to get out of a tough situation.
How does it work?
- Let me use a simple example - Roger explains. - The bank first of all looks at credit score. And if it is, for example, at the level of 648 points, and 650 points are required to grant a loan, the banking system will not let these two missing points pass and the loan will not be granted. Meanwhile, at my company, we know that there are various random situations through which credit score is lowered, and this does not always happen through the fault of the borrower. Our application process is based on getting to know more about the business and the people behind it. In this way, we can treat everyone individually and offer the best deal for the situation. Of course, we check the amount of risk we take when we give a loan, because we also need to protect ourselves.
We realize that a business always needs money, especially if its owner strives for its continuous development. The customers who purchase our product are small business owners who have already exhausted their limits in the bank, and need a cash for, for example, another innovation that will allow them to increase their turnover, and thanks to the existence of Z&R Funding their business does not stop, but moves forward.
The best client for us is one whose business is running successfully and wants to grow it, but has suddenly found themselves in a situation where they could earn more if they had access to more money, or they need to hire people quickly and lack the funds for payroll or buy new machinery because their workload has increased, which is always a good sign - he explains. - There may also be an opportunity to buy real estate, but it needs to be done quickly, and unfortunately the entire amount needed is missing. We realize that business development all the time requires a reliable source of financing. There are also times when you need to pay high taxes.
- If an opportunity arises to invest and earn more money, and you don't have the money to invest, we will help you. Otherwise, you're standing still while the competition flourishes. With a simple application process and a private source of funds, our money is quickly available - says Roger.
Invest for yourself
- The qualities of a CEO or business owner are the ability to solve problems quickly, adapt to changes in the market, and stay calm to keep the business stable. That's why when the coronavirus pandemic broke out, I knew I had to adapt to the new situation to sustain the company's growth rate - Roger says. - For this reason, we started investing in real estate: construction development, long-term and short-term rentals, buying, rebuilding and reselling properties, etc. Even during this difficult period, we offered safe investments thanks to our actions, and our company continued to make profits for investors. That's when I noticed people's interest in our products from an investor's perspective. Therefore, I focused on making our earning model available to others.
This is a very important topic, especially nowadays, when you constantly hear how pension funds are losing value, inflation is increasing, prices are rising, and it's getting harder to buy a house or apartment. People are not familiar with the available products with which they can invest, and when they hear what Z&R Funding offers, they are positively surprised, and our quotes speak for themselves. That's why you shouldn't think that something is unattainable for you, just come to our company. For us, nothing is impossible, it just requires the right strategy. Our offer is precisely designed to give everyone the opportunity to invest in financial products other than the traditional ones.
For the good of the Polish community
Z&R Funding acquires clients all over the United States, but for Roger Kwapisiewicz, the welfare of the Polish community is also important.
- Let's act and enrich together - he says. - Let's cooperate together, help each other and in this way strengthen Polonia and prosper more and more. Let's offer each other attractive deals just for Polonia. Z&R Funding provides such packages because I am convinced that this is our duty to Polonia. I often emphasize that as a company we are here to help spread your wings. There is strength in unity and we promise to always support Polonia businesses. We are open to cooperation and welcome new partners, but most of all we invite you to participate in the Polonia Fund created to help and support Polonia.
For this reason, he joined the Pulaski Association of Business and Professional Men.
- I joined the Pulaski Association in November 2021 - Roger says. - I had wanted to become a member for a long time, because my dad was one and I had heard a lot of good things about this organization. When I was starting my own business, I met more members and talked to them a lot. As a financier, I would like to introduce some initiatives that will allow the organization to function better financially. This is a very good organization, there is a friendly atmosphere and mutual friendliness. It brings together businessmen and professionals from different fields, so we exchange experiences and advice. In recent years, the ranks of the Pulaski Association have been filled with young, resilient people, and I am sure that we will operate even more vigorously than before. In March 2021, my daughter Emily was born, and it was a moment that solidified my desire to leave something good behind so that my daughter can be proud of me in the future.
Iwona Hejmej
If you need quick help or financial advice contact Roger Kwapisiewicz
e-mail: roger@zrfunding.com
phone: 516 299 6746
address: 347 5th Avenue Penthouse
New York, New York 10016