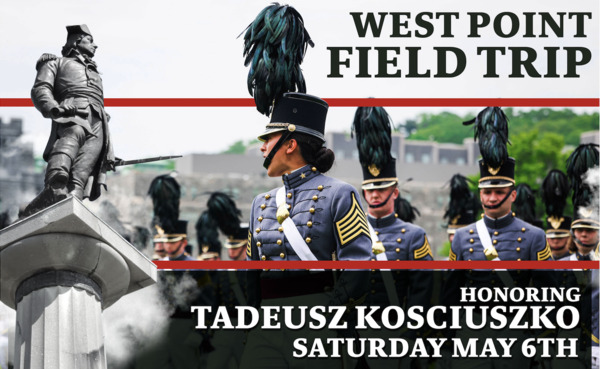 West Point Trip For Kids Co-sponsored by Pulaski Association of Business
Published April 19, 2023 The United States Military Academy at West Point will become the site of the Tadeusz Kosciuszko Day celebration on Saturday, May 6. The day will feature a military parade, celebrations by the Kosciuszko Monument and a open air lesson for students. Pulaski Business and Polish and Slavic FCU sponsored buses for kids from local schools in New York City and Connecticut.
20-04-2023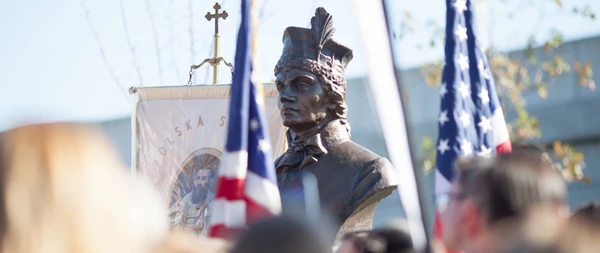 Kościuszko Statue Unveiling
Saturday, November 6, 2021, went down in the history of New York and the Polish community in New York. On that day, a bust of Tadeusz Kościuszko was unveiled in Greenpoint. The monument was put up on the square next to the bridge named after the hero of two nations - Poland and the United States ...
11-11-2021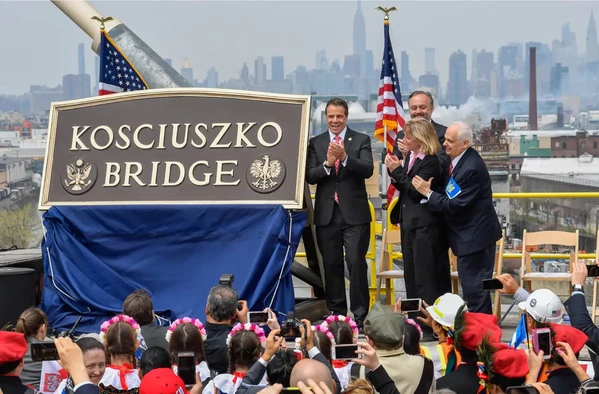 Kościuszko Bridge Plaque Restoration
The Kosciuszko Bridge is one of the largest bridges in New York City and is also part of the I278 known as Brooklyn-Queens Expressway. The bridge connecting Brooklyn and Queens and two Polish neighborhoods of Greenpoint and Maspeth. The heavy congestions and endless traffic forced a decision by the state of New York to replace the old Kosciuszko Bridge with the new one.
28-04-2017