Piotr Praszkowicz's Pride and Joy.
Published June 2, 2022
The Pulaski Parade's Polish contingent will be led by Piotr Praszkowicz, the owner of PDP Contracting, from Manhattan. PDF Contracting is also celebrating its 25th anniversary.
For the unstoppable entrepreneur, Piotr Praszkowicz, 2022 has been a year full of important anniversaries and events. Whilst celebrating the 25th anniversary of the company he founded, PDP Contracting, he has also supported the commemorations of the 150th anniversary of the Parish of St. Stanislaus the Bishop and Martyr, a congregation he has been part of for many years. As the newly elected Marshal of the Pulaski Parade, he will lead the Polish contingent from Manhattan.
"So many reasons to be delighted," says Piotr. "The company is doing well and is growing thanks to the new ideas we keep introducing. Being elected as Marshal moved me deeply. I feel honored, but at the same time, it is a big responsibility. I will do my best make everyone proud. Piotr was only 21 when he landed in New York, leaving the grey Poland behind as it begun undergoing transformation. He had no idea what the future held.
Dad's American dream
Piotr was born and grew up in a small but historically significant place called Nowy Żmigród in Podkarpacie.
"I dreamed of going to America in the mid-1980s," he recalls. "My father was already here, and he managed to get a job, which was quite a feat in those days. In Poland, we lived on Mickiewicza Street and I called our district Manhattan. Funnily, the name stuck, especially among young people."
After graduating from high school, Piotr enrolled at the University of Physical Education in Kraków. He passed the exams but wasn't able to get in due to shortage of places. To get admitted in those days, you had to either be well connected or bring a fat envelope to the office.
"Military service was compulsory and I didn't want to enlist, so instead I began studying gardening," he says. "I kept thinking about leaving, especially since my father had already returned to Poland and described life in New York in positive light."
Piotr applied for a visa at the American consulate in Krakow. For those who don't know because they are too young or were born in America, getting a visa wasn't easy back then. Even having a passport was a privilege and there were two types of passports: those that allowed you to travel to socialist countries and those on which you could travel all over the world. In order to obtain the latter, one had to be trusted by the authorities. By 1991 things were already a bit easier so Piotr, with a passport entitling him to travel to all countries, went to the American consulate with his father.
"Getting a visa was also a lottery, they were granted with reluctance," says Piotr. "We got them on the first try, though, I guess because my parents ran a private grocery store and that was rare back then. Besides, my parents already had visas from West Germany, Belgium and France and my dad from America. We never overstayed our welcome and I think it was proof for the consul that we would return to Poland. I was still studying gardening and that worked to my advantage."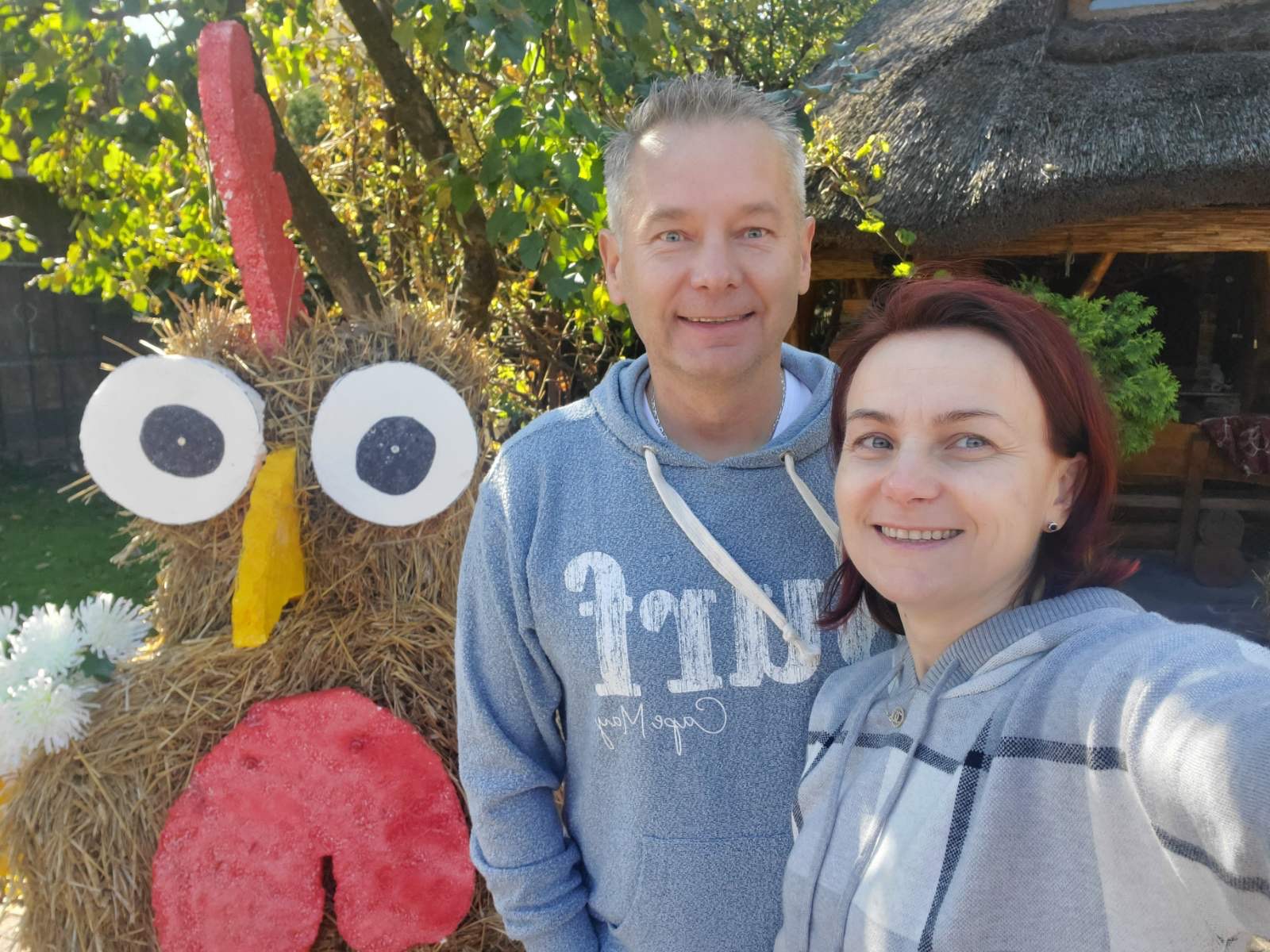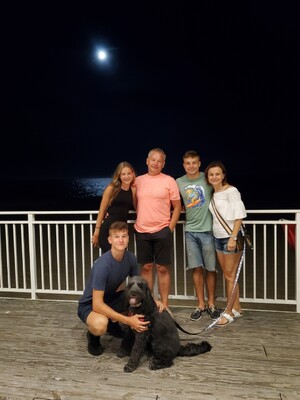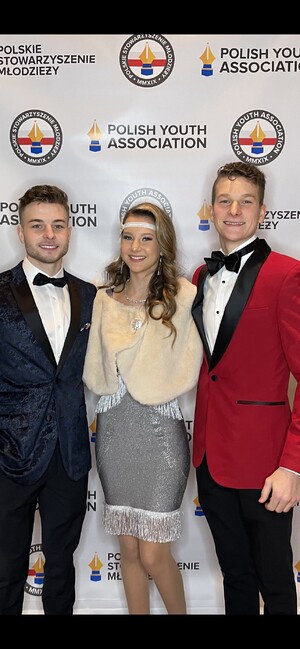 Tough beginnings
The young Piotrek was glad they flew to the US together. The two of them knew how to have fun. Piotr's father already knew the city and had friends here. He also knew how to look for a job.
"We moved to Greenpoint but after two weeks we moved to Manhattan, to the crazy "village", as Poles used to call the East Village. Unfortunately, bad news from Poland soon followed. My mother, who had all the responsibilities of raising two younger children and running a store, lifted a heavy box full of goods, leading to a detached retina."
Piotr's father decided to return to Poland to look after his sick wife, children and the shop that supported the family.
"I was left alone and must admit it was difficult," recalls Piotr. "Before my dad left, I didn't manage to get a permanent job but I tried everything under the sun. I was not afraid of hard work. There were moments when I had to borrow money for rent. I was cheated by an employer who did not pay my wages. At times I wondered if I shouldn't give it all up and go home. But I was young, full of enthusiasm and the bad times passed quickly. I believed that eventually fate would smile at me. In the 1990s, there were many Polish-run recruitment agencies in Greenpoint. I eventually went to one and they found me job with a construction company. Finally, I felt a certain stability and did most of my learning there. When I felt that my job was stable, I enrolled in a English classes, which I diligently attended in the evenings at the school next door. Despite many responsibilities, I found time to enjoy life in the artistic East Village. The atmosphere of this place was unique, with great people, clubs, bars and music. I pains me to say that, unfortunately, this is a thing of the past.
The birth of PDP
Before his unexpected departure from New York, Piotr's father took his son to the Polish Parish of St. Stanislaus the Bishop and Martyon East 7th Street. Brought up Catholic, Piotr did not miss any Sunday or holiday masses, made friends and began to participate in the life of the parish. And it was in this church that he met Dorota in 1993. He liked the petite, dark-haired girl with keen blue eyes. And she liked him, too. Only two years later, in the church where they met, they said "yes" to each other. The young couple rented an apartment in SoHo. Before their first son Kamil was born, they founded their company, PDP Contracting.
"We thought about the name for quite a long time and finally decided on PDP - from our first and last names - Piotr Dorota Praszkowicz," the entrepreneur reveals. "The company was running, but I kept two other jobs because I wanted to make sure that we would not suddenly be left without income. First, I had to prove myself and build my reputation. Back then, I worked a lot and hard. My day started before 5:00 am and ended after 10:00 pm."
But he didn't complain, he believed that soon his business would start to pay off. This year PDP celebrates its 25th anniversary.
"We manufacture and finish interiors - renovations and interiors in new buildings," explains Piotr. "We get in as soon as the structure of a new building is erected, we put up partition walls and the rest. My wife deals with the administrative side of the company, that is, the "paperwork". Her point of view and opinion in various aspects of the business are always important to me. She sees many things differently from me. We talk it all through and choose the best solutions."
Four years ago, Piotr started importing windows and doors from Poland. And so, nowadays, in addition to PDP Contracting, there is a sister company PDP Windows. As a result, Polish windows of the highest quality can be admired in residential buildings throughout the city.
"We do not sell to individuals." says Piotr. "We install windows in large apartment buildings. One of them was a new building in Manhattan with 88 apartments. We did a similar major project in Forest Hills and several other locations in Queens. Our offer includes premium PVC and aluminium windows. They provide high thermal and acoustic insulation as well as comfort. They look exceptionally elegant. Before installing the windows, they still have to pass a series of tests here in America. For strength, tension, wind resistance, acoustics and many other elements. We work with Intertek in Pennsylvania. The company can also install high-quality doors - both internal and external.
The September 11 nightmare
Before PDP Contracting was successful, Piotr and Dorota led a typical life of a young couple. They loved the colorful, loud Manhattan, but after the birth of their first child, they decided it was time for a change. They wanted to live in a quieter and greener neighborhood.
"We lived on the fourth floor, my wife dragging the baby carriage into the apartment every day, it was not easy," recalls Piotr.
In 2001, they started looking for a house. A house in Ridgewood in Queens came up and they began imagining what it would be like living there, with little Kamil running around the garden, when the dreams of all New Yorkers were brutally interrupted by the terrorist attack of September 11. The whole world held its breath.
"It was terrible. Those that lived here know what I mean," Piotr reluctantly speaks of that day. "We still lived in SoHo and from the roof of my building I saw the second plane crashing into the tower. And the first one nearly flew over my head. I was walking down Mulberry Street and I got terrified by the low-flying machine. I thought maybe it had some kind of malfunction. The events that followed felt like a movie. It was unreal, unreal. I stood on the roof and stared petrified at the burning "twins", at people desperately jumping out of windows. And then everything became enveloped in black smoke and dust. These images will stay with me forever. And that specific, terrible smell that stopped us from opening windows. I had nightmares for a long time, and when I'd see a plane flying overhead, I'd be terrified, imagining it might crash into the Empire State Building.
Family Life on Ridgewood
The Praszkowicz family and 10 million other New Yorkers had to deal with the traumatic experience in their lives. A year after the attacks, Dorota and Piotr bought a house and left the still wounded Manhattan without regret, moving to Ridgewood.
"I actually built the house myself because the building I bought was demolished," says Piotr. "We did everything as we wanted and designed it. This is our place on earth."
They do not miss Manhattan because it is not that far away.
"I am there almost every day for work," says Piotr. "Besides, we are very closely connected with the Parish of St. Stanislaus the Bishop and Martyr. Not only did we meet and married there, but we also baptized our children here. I am also active in the parish council.
Already in Ridgewood, two more children were born - Kasper, 19, and Sara, 16.
"Sara is the apple of our eye, her brothers are watching over her at every step," Piotr laughs. "My wife and I are very proud of them. The oldest, Kamil graduated from St. John University with a business major, Kasper is studying engineering at Manhattan College and Sara is in her 2nd year of high school. We educate them in the spirit of Polishness, they graduated from the Polish school at the Parish of St. Stanislaus the Bishop and Martyr in Manhattan, they speak and read Polish, they are patriots, they often travel to Poland. They take part in many Polish diaspora events. Recently they participated in the Greenpoint Flag Day, and they attend the Pulaski Day Parade every year. My younger son would love to buy a "toddler", stick Polish symbols on and show it at Polish events.
New ideas and investments
Although the Praszkowicz family today considers New York their home, before the children reached school age and took root in America for good, Dorota and Piotr considered returning to Poland.
"We bought an apartment in Rzeszów, planning to build a house. We even opened a grocery store with a small bar behind it, we hired staff," says Piotr. "But my wife started having health problems. I didn't want to risk it, New York has the best health care. And so we closed the chapter of moving to Poland. Fortunately, my wife back to good health.
Confident of their decision, the pragmatic and hard-working couple wondered what to do next. The PDP worked well but they knew they wanted to educate their children and secure their future.
"Then I got my hands on a book by Robert Kiyosaki "Rich Dad Poor Dad", reveals Piotr. "I liked what I read. I wanted to know more. Internet was a new thing back then so I looked for information in newspapers, I talked to people. I found Kiyosaki's workshops and lectures. I met people willing to share their investing experience - lawyers, bankers, real estate agents, investors. For an extended period of time, I spent almost every weekend attending lectures and seminars at the Rich Dad Company, Robert Kiyosaki's education company. I was learning all the time while wondering where to invest effectively. After consulting with my wife, we focused on the real estate industry. Our investment is to open an LLC (Limited Liability Company) with each property purchased. We do not have our own real estate company, but recently our older son completed an agent course and he is helping us. I recommend this form of investing to everyone, but I must add that I learned a lot from my own mistakes, which cannot always be avoided. Learning is a lifelong journey.
Good choices and hard work
Looking back, Piotr Praszkowicz is a happy man. He created everything with Dorota.
"I think I made some good choices. I work for myself, I have no boss, maybe just my wife," he says laughing. "I am the head of the family, but she is the neck. She is a wonderful wife, mother, friend. We are partners in every area of life, both private and professional. Despite the changing economic conditions, our company PDP Contracting is doing well. I employ 25 people on a permanent basis. But up to 100 people work for me on larger projects, including subcontractors. After 25 years, I know being a boss is not easy. I had to learn how to manage people, talk to them, listen to them, manage conflict, plan ahead. As with working with people, my experiences varied. Now I have a great team, many employees have been with me for years and I hope they are happy. But I've come across irresponsible and unpredictable people. I try not to judge but over the years I've also developed an intuition, although my wife is great at that. She has that 6th sense. She talks with potential tenants and is never wrong.
Asked if he considers himself a good boss, Piotr doesn't take long to reply.
"I believe so," he says. "I have not always been a boss and I know people work to be able to live with dignity. That is why, from the beginning of the company's existence, I introduced certain standards, such as paid holidays, paid lunches, breaks, good benefits, pay rises.
There were moments however, when he wanted to quit.
"I used to worry about even the smallest details, I was emotional in approaching my problems, and in the end I paid for it with heart disease," he says with honesty. " Here too Robert Kiyosaki's books came to my aid. I remember the quote "you got to care, but not too much". I put this rule into practise because I value my health more than the work. Today I understand that life has to be more relaxed. My favorite way to de-stress is the gym and sauna, where I sweat out all the stress.
Since last year, Piotr has been a member of the Pulaski Association of Business and Professional Men.
"I have been aware of the organization and its work for a long time," says Piotr. "But I joined recently, because I thought that the members were Greenpoint entrepreneurs. Grzegorz Fryc, the current president of the association, once asked me after mass why I was not a member. I honestly replied that I didn't even know. He invited me to a meeting and I signed up. I am happy because it is good to meet people with whom you can exchange experiences and ask for advice. The organization attracts young, creative Poles and I believe things are going in the right direction.
Text: Iwona Hejmej
Translation : Polaron Services
Elegant interiors, top-quality windows and doors will be provided by the following companies:
PDP Contracting i PDP Windows
Contact:
Phone: 917 567 9387 or 718 456 3150
Fax: 718 456 3153
email: peter@pdpcontracting.com
Piotr Praszkowicz invites everyone to the Marshal's Ball, which will be held on Saturday, June 11, 2022 at 8:00 p.m. in the parish hall at the Church of Saint Stanislaus, Bishop and Martyr in Manhattan. During the ball, Piotr will be sashed as the Marshal of the Pulaski Parade of the Polish contingent from Manhattan and the Miss Polonia of the parish - Hanna Taweel will be presented.
Address:
101 E 7th Street
New York, New York