Attorney Paweł Szymanski fights for his clients injured in accidents.​​​​ A lawyer full of passion
Published on May 20, 2022
Attorney Paweł Szymański cannot be described in a single word. Not only is he a great accident attorney with a long-standing practice, he is also an avid historian, a social activist for the Polish community, a director on the Board of the Piłsudski Institute of America, a member of the Pulaski Association of Business and Professional Men and the New York Legia Warsaw Fan Club, of which he is a devoted supporter. He abhors complaining or just sitting on his hands. He prefers effective action.
Asked why, with so many interests, he chose law as his career path, he laughs.
- I hear this question very often, and after almost 20 years in the profession I should have some eloquent answer prepared. The reality, however, is very prosaic: I was inspired to choose my field of study by a movie in which a young lawyer is thrown into the corporate world of dirty business right after graduation. After a short time, he has to make a choice that is to determine the further fate of his career. Stand on the dark side of power, or stay true to his oath as a lawyer and his professional ethics? The choice he made impressed me greatly. I was in my last year of high school and wanted to be like him. It's a bit of a pity that I wasn't inspired by the works of such jurists as Grotius, Beccaria, von Savigny, or Petrażycki, but what do you ask of a boy from a block of flats in Warsaw's Wola?
It started with a disaster
While growing up, Paweł Szymański observed the changes taking place in Poland. In 1996 he was sure about the choice of his career path and submitted his papers to the Faculty of Law at Warsaw University.
- Changing Sienkiewicz a bit, "1996 was a strange year in which various signs in heaven and earth heralded some calamities and extraordinary events" - he reminisces. - Well, and with the defeat it began. Legia Warsaw loses the Polish Championship in the match against Widzew Lodz. Then, the prosecutor's office launches an investigation into Jozef Oleksy's alleged cooperation with foreign intelligence, the Gdansk Shipyard is declared bankrupt, and Wisława Szymborska is awarded the Nobel Prize. Well, and I still got to the University of Warsaw. There, everyone was living the new administrative reform law. They lived this way more or less until the second exercises in logic and lectures on Roman law, which subjects quickly captured the minds of newly admitted law students, including mine. After the first year, more integration began for those who passed the exams. From the life of the university, I remember the relocation of our department to Lipowa Street and the opening of the new university library. I was already finishing my studies in the 21st century.
And the 21st century brought many new opportunities. First of all, a trip to the United States, which Paweł Szymański had not even planned during his studies.
- I went to study in America right after defending my master's thesis - he says. - Initially I planned only to finish law school and return to Warsaw immediately afterwards. With my new skills, I wanted to work in one of the many newly emerging international law firms. The plan changed while I was already studying at Indiana University in Bloomington. After passing the bar exam, I took a job at a New York law firm, and after a few years began my practice.
A solid education meant that Paul was well prepared for the profession. It wasn't easy, but as soon as he got his first job he felt like a fish in water.
- It is very difficult to compare studies in the US to those in Poland - the counselor recalled years later. - The University of Warsaw is an excellent, 5-year preparatory study, focusing on development and giving a very good theoretical basis for future work. In the States, law studies are post-graduate studies and are more oriented to preparing for the bar exam and practicing the profession. There is no lawyer's apprenticeship, during which one acquires practical skills. The level of teaching at both universities was very high. The professorial staff at our faculty are outstanding figures of the legal world. Lectures on Roman law I have not forgotten to this day, as well as exercises on civil law. The passion with which knowledge was imparted to us was contagious. Under what other circumstances would I be able to remember the provisions of the Civil Code treating the ownership of a swarm of bees?
Opportunities thanks to Warsaw University
Mr Szymański says that thanks to studying law in Warsaw, he became an attorney in New York.
- At the same time when I started my studies, the University of Warsaw created an amazing project that allowed students to learn about the Anglo-Saxon legal system - he explains. - There were British and American law schools taught by lecturers from England and the United States. I was lucky enough to become a student at one of these schools. This allowed me not only to acquire basic knowledge in a field that was completely foreign to me until then, but most importantly learn English to the extent that I could undertake further study. It was a tremendously important experience. At that time, no other university in Poland offered such an opportunity.
Being fluent in English only made the decision to further my education in America easier.
- At the beginning of my stay in the US, my goals were a little different - he reveals. - To get a diploma from an American university, return to Warsaw and get a lawyer's apprenticeship there. However, life wrote a different scenario. It turned out that after studying here, the path to the New York bar exam in the United States was open. I had a few weeks left to study, when the lecturers started asking if I was preparing for the "bar." At the time, I didn't know what this "bar" was and answered that although I had some experience in making drinks, I hadn't thought about working in a bar - jokes Paweł. - When it came to me that I had a chance to practice law in America, I didn't think long. I simply prepared for the exam and passed. I found that such an opportunity had to be seized.
The only Pole
The freshly minted attorney easily found a job at one of New York's major accident law firms.
- I worked there for more than 12 years dealing with all aspects of a trial lawyer's work - says Pavel. - I was fortunate that the law firm I was recruited to specialized only in accident cases, and I worked with some of the biggest names in my field. In the beginning it was at 6:00 a.m. preparing papers and notes for the hearing, 9:30 a.m. court, 12 noon hearings until 5:00 p.m., then back to the law firm, analyzing cases for the next day, and so on every day until 8:00-9:00 p.m. In the meantime, I saw new attorneys come and go, because they couldn't stand the pressure, the rush and the dynamics of the cases we were handling. I was the only Pole there and the only non-American. I worked tirelessly, quickly rising to the position of senior associate.
At one point, I was one of only two attorneys in the firm who independently litigated our clients' cases. Here I must mention that not every attorney appears in court at trials. Such attorneys are even a handful compared to the number of all practicing lawyers. If I were to give an approximate number I think our group would be limited to 10% of all practicing lawyers in New York. Interesting, isn't it? It is often the case that after the first consultation, the case goes not only to another lawyer but also to another law firm.
New stage of career
After winning several lawsuits, Paweł Szymański was offered to join a newly opened law firm dealing exclusively with accident cases.
- That's when a new stage in my professional career focused on representing accident victims and fighting with insurance companies began - he says. - I became a partner at the law firm Green & Szymanski, LLP. Together with my partner, Andrew Green, we handle all accident cases in the New York area. Today I know that it was a good decision, we are both satisfied. Working for someone, we had to handle the cases that were assigned to us, and now only we have a say in what cases we take on, and we try to make sure that the end results have a real impact on the lives of our clients. To date, we have completed about a thousand closed cases.
- I would like readers to know and perceive Green&Szymanski law firm as one that will give a helping hand and solve problems effectively - says the lawyer. - Especially to people who come into contact with the wall. Most often to immigrants, who often don't speak English, don't have legalized residency and, having an accident, are terrified because they have no idea what to do. They start getting calls from insurance companies, who all they want is to take advantage of the person. And if such a person does not have a lawyer, excuse the expression, they circle like vultures over the barely alive victim. The insurance business is so developed and designed in the States to squash the little guy. Our law firm is quite effective in making it difficult for them and not allowing such practices.
In his practice, Paweł Szymański deals mainly with construction accidents. An ordinary resident of New York may be surprised that in such a big city, there are so many accidents on construction sites. It would seem that they should be secured so that they hardly ever occur.
- What they should be and what the reality is are two different matters - the lawyer explains. - The contract obligates the construction company to complete the work by a specific deadline, and if the deadline is not met, contractual penalties are paid. Construction work can be done in two ways: quickly, or safely. Usually, contractors choose the first option. Instead of properly securing the work site and having the right equipment to ensure safety, they choose a makeshift job. Because of this, accidents on scaffolding, falls from roofs, from ladders, or injuries from falling tools or materials from unsecured buildings are very common.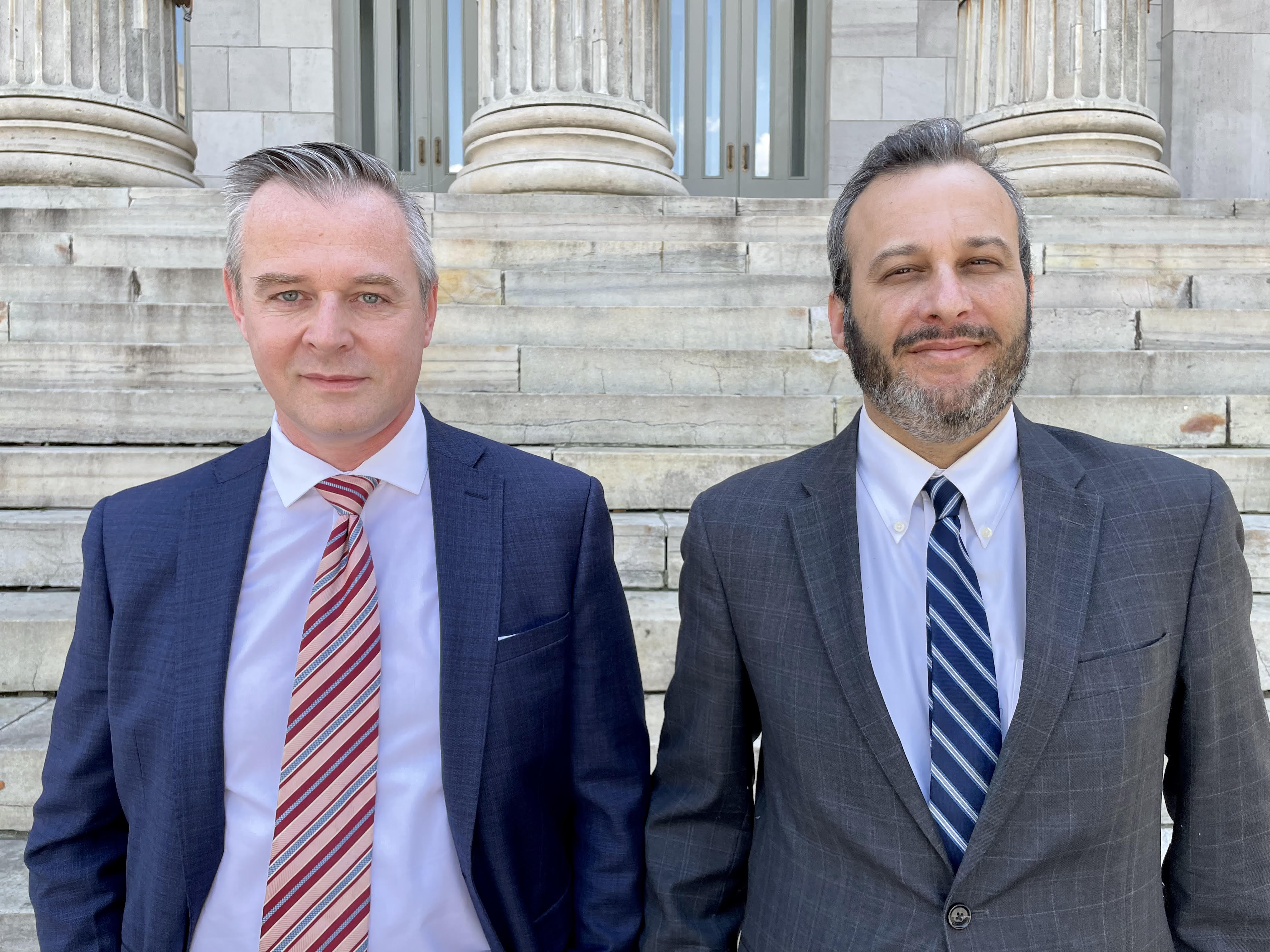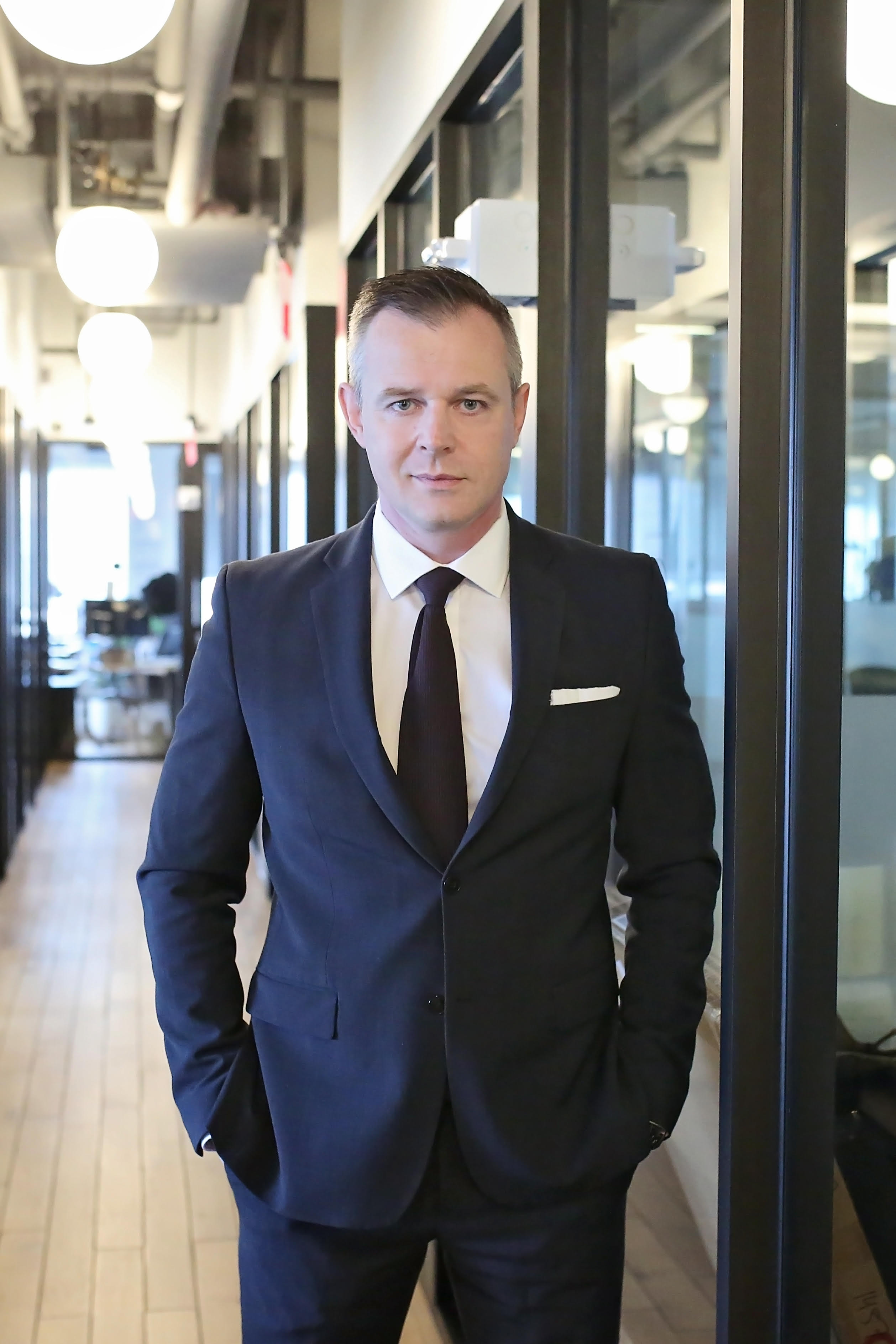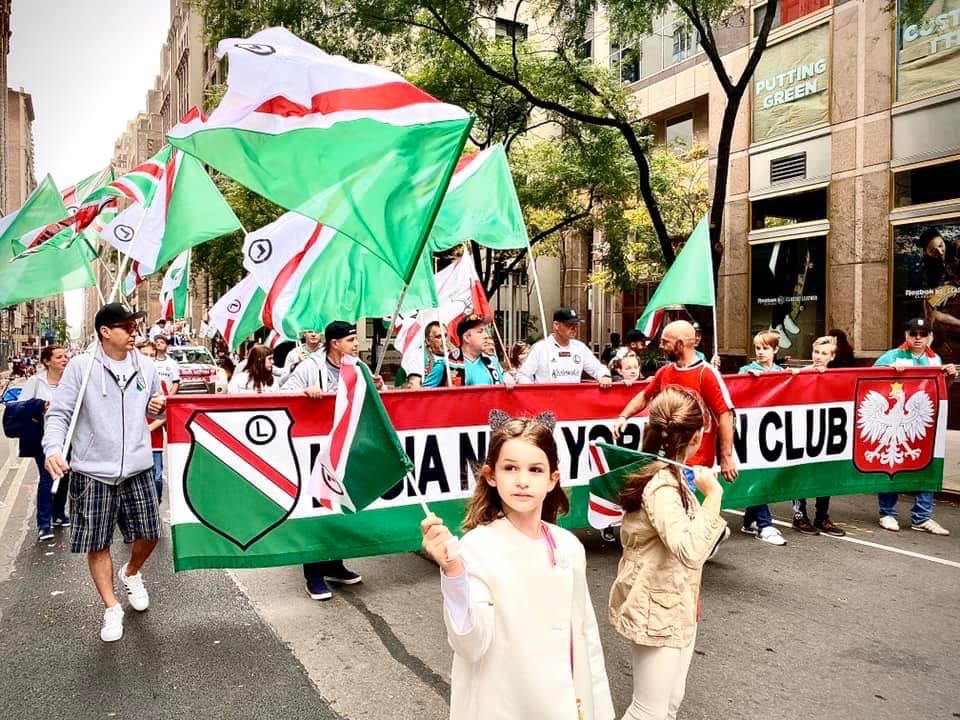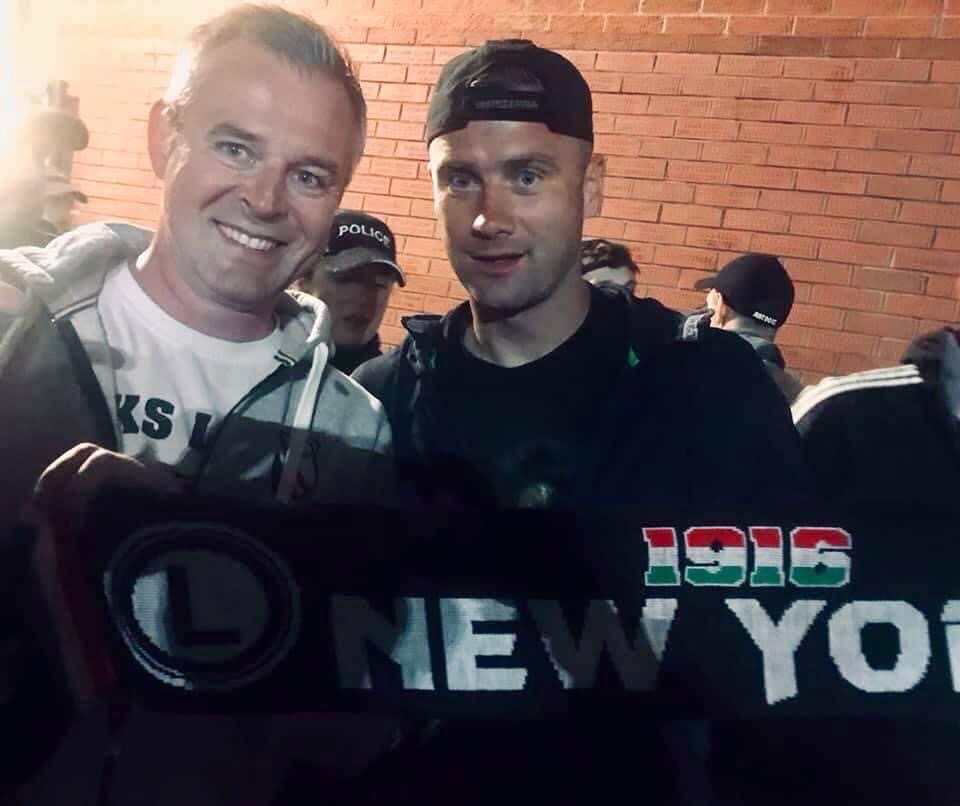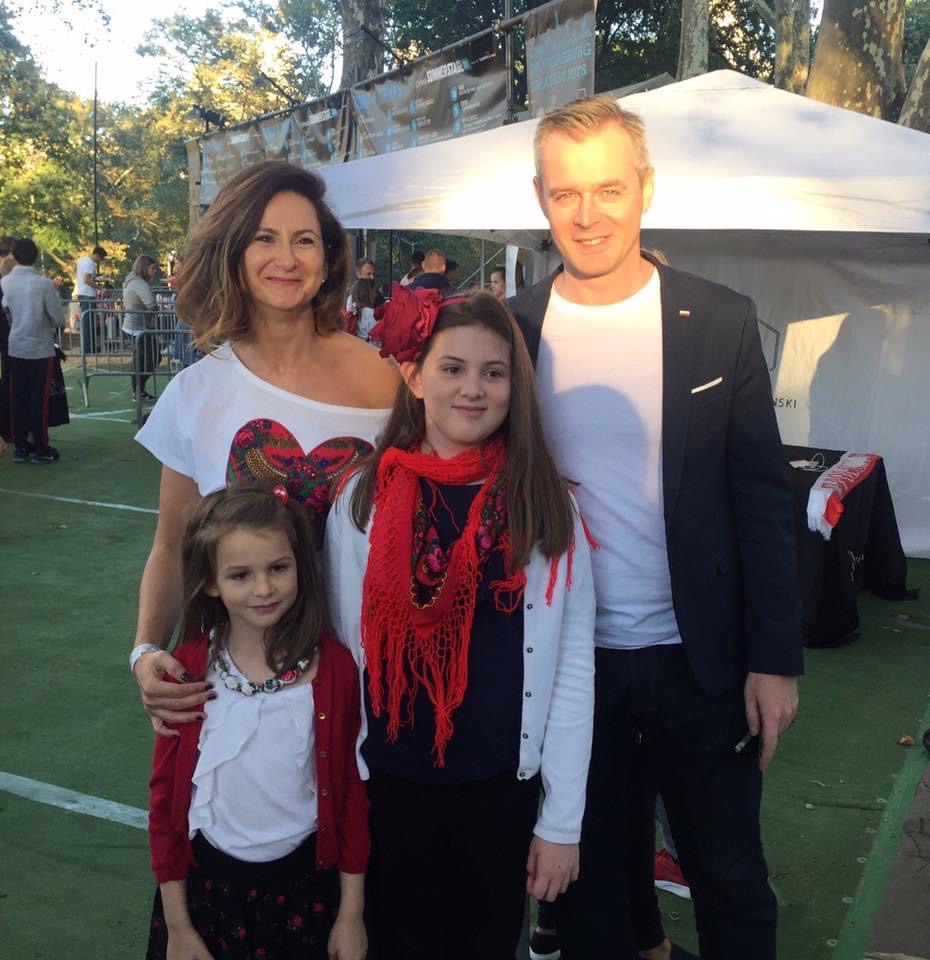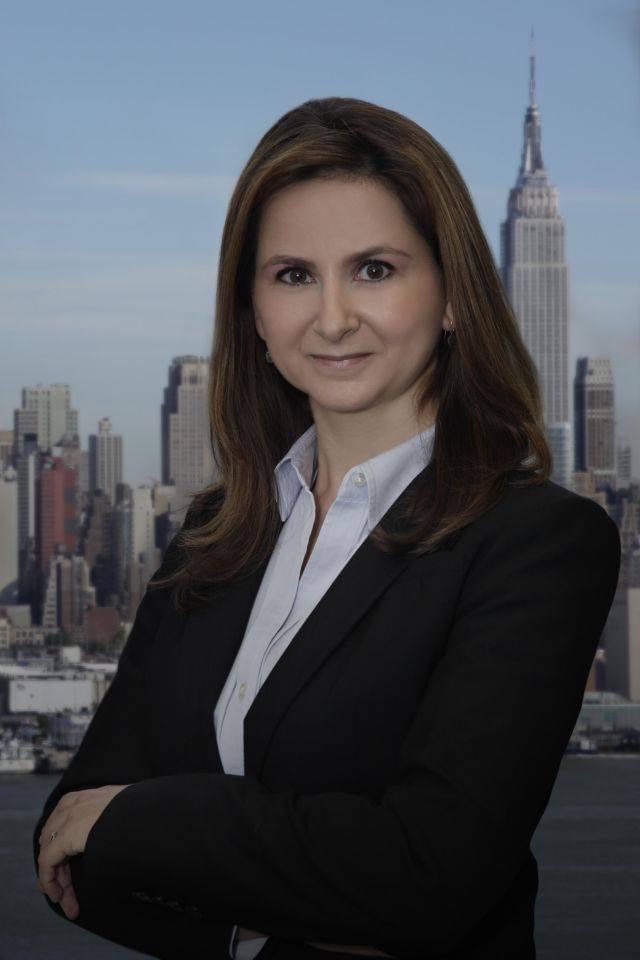 We don't sue the employer
The attorney also touches on the fact that in New York every major construction project is insured.
- I tell my clients this because many of them don't want to hear about lawsuits - he explains. - We should remember that we do not sue the employer. New York law, except in rare cases, even prohibits suing one's employer. In addition, in order to win a bid on a major construction project, especially in Manhattan, every contractor must carry liability and "Workers Compensation" insurance. Otherwise, there is not even a point in bidding for any major contract. Compensation is sought from the owner of the construction site and the general contractor, who usually employs subcontractors. So if there has already been an accident, you really shouldn't worry about your employer. If the injured person doesn't file a case, only the big and rich insurance companies save money. And that money should go to the person who is going through something he shouldn't be going through and experiencing pain he should never experience.
The lawyer is happy to have explained this dilemma to many of his clients, some of whom are Polish.
- When it comes to representation in court, it is obvious that it is easier to communicate in the native language - says Pawel Szymanski. - Polish-speaking attorneys are a plus for Poles, because this way the injured party understands exactly what is happening at every stage of the case. We get clients who have already started legal proceedings at other law firms, but lacked good communication in Polish. It is a great advantage to be represented by an attorney who knows the client from day one, prepares him for hearings, for trial, and does it in Polish. This gives a greater sense of security and comfort. A Polish-speaking attorney has the ability to pick up on nuances or even mistakes that an interpreter might make. In contrast, a lawyer who speaks only English is not able to verify that everything has been translated correctly.
Not only construction accidents
In his career, Paweł Szymański has handled many interesting cases that he remembers well. However, nothing pleases him more than the satisfaction of a client after a win.
- I well remember the case of an actress in a multimillion-dollar Hollywood production, who developed a herniated spine on the set as a result of being required to wear a heavy costume with unevenly distributed weight for a long time, and walking in unnaturally high shoes - the attorney recalls. - The pain was incredible, and after a while the young woman was unable to walk and required surgery. Unfortunately, no one believed her. Many people even accused her of wanting to dishonestly get big money from movie corporations. Newspaper articles put her in a bad light, and she faced a wave of heckling on the Internet. She was convinced that she would never succeed, because Hollywood studios, have too good lawyers. Yet she succeeded. True, the settlement is covered by a confidentiality clause, but my client was satisfied with the result.
I also remember the case of a soccer player who was preparing for the World Cup and suffered such a nasty ankle fracture that ruled him out not only from the championship, but from playing soccer at all. The accident occurred because of the dangerous condition of the sidewalk.
Cultivating Polishness
The law firm Green&Szymanski, LLP is visible in the life of the Polish community. It sponsors Polish cultural events, such as music concerts, and sports events, such as soccer tournaments. However, Paweł Szymański does not limit his role to sponsorship only, but also actively participates in ceremonies important to the Polish community, Polish festivals and sports events.
- This allows me not only to introduce my law firm, but also to do something enjoyable for myself - he says. - I'm very fond of history, I love soccer, I try to be active in sports. So at the Polish events I can combine the pleasant with the useful.
His interest in history led him to the Piłsudski Institute. In time, he was elected to the Board of Directors.
- I try to take an active part in the life of the Polish community in New York - he says. - At the Institute we organize meetings and actions to popularize Polish history, we conduct lectures, presentations, meetings with authors, exhibitions, regular screenings of documentaries and historical films, as well as an extensive educational campaign through history lessons for Polish schools. Since recently, we have also been organizing regular free legal advice sessions for compatriots, which are very popular.
Legia fan since childhood
As passionate as he is about history, Paweł Szymański devotes himself to cheering.
- As a Varsovian, I have been a Legia supporter since I was young. I remember my first match at the Polish Army Stadium at Łazienkowska Street - he says passionately. - In the 1980/81 season Legia drew with Widzew 0:0. Since then there have been a lot of matches. Certainly unforgettable were the knockout matches in the Champions League in the 1990s. After coming to America, watching matches live became troublesome. That's why we have an organized group of soccer enthusiasts and avid Legia Warsaw fans concentrated in the New York Legia Fan Club. We cheer and travel together, such as to see the match in Glasgow, Scotland. Polish national team goalkeeper and great Legionnaire, Artur Boruc, cheered with us in the stand. Contrary to popular belief, fan life is not only about meeting at the match. Above all, our fan club actively supports charity events. Among other things, our efforts have funded a modern ambulance for the Children's Hospital in Warsaw. Recently, we participated in an aid campaign for an outstanding athlete, the most successful in the history of Polish kickboxing, Marek Piotrowski, who is struggling with an illness. As the only Polish football fan club, we have been present at the Pulaski Parade for several years, which certainly adds color and shows how well Poles abroad can organize themselves. Last year, at our invitation, Andrzej Fonfara, the IBO Federation world champion in boxing, came to the parade. We also support young football talents and Polish football clubs. On the occasion of the anniversary football tournament named after Kazimierz Deyna, which is held in Garfield, NJ, on behalf of Legia Warsaw, I handed over a check to the winners of the tournament.
Something good for Polonia
Paul cares about the positive perception of Poles as a social group.
- I would like all of us to get more involved in the Polish community in New York - he says.
He himself is the best example that with a little goodwill it can be done. Despite his already immense activity, more than a year ago he still became a member of the Pulaski Association of Business and Professional Men.
- I like that the idea of this association is to do something good for the Polish community, and at this point it is logistically well organized - says Paul. - The Pulaski Association of Business is trying to show New York politicians that Polonia is active, that it has power. And, as you know, if a social group is strong, they are courted and then they can have a real impact on what happens in New York. Our point is that the Polish community should have this influence. But here everyone must give something from themselves. Everything is a matter of proper organization, planning and willingness.
According to Paweł, Polonia has great potential to be a visible community in New York.
- We have so many organizations - cultural, sports, historical and others, that there is something for everyone, you just need to come and get involved, devote some time.
Wife - specialist in immigration law
Privately, Paweł Szymański is married to a wonderful attorney Aleksandra Warchoł-Szymański, who specializes in immigration law. The couple bonded while still studying in Warsaw. Their professional careers followed twin paths.
- After graduation, Aleksandra passed the bar exam not only in New York, but also in the UK, where she could also practice law - he says proudly about his spouse. - She found a job in no time, as soon as three days after arriving in New York. In the early 2000s, jobs were still sought through newspaper ads. I remember that my wife bought The New York Times on Monday, the day we arrived in the city. She found an ad for an immigration law firm that interested her and faxed her resume. They called probably an hour later and immediately invited her for an interview. And by Wednesday she was already working.
Attorney Warchoł-Szymańska, like her husband, is a titan of work. The bosses quickly recognized this, and the young lawyer implemented herself day after day in the intricacies of immigration law by taking more and more difficult cases. When it came to the fact that her bosses began to ask her how to solve every problematic issue, and there were more and more recommended clients who wanted to entrust their cases to her, she decided that the time had come to open her own law firm.
- Alexandra likes to help people, and that's why she decided she wanted to be an immigration lawyer - Paul says. - She handles tough cases, sometimes ones that other lawyers don't want because they are too complicated for them. It's a difficult area of law, because it involves defending clients in deportation proceedings in immigration court, or getting them out of detention after being detained by ICE officers.
There is always time for the family
Despite a career that consumes a lot of time and equally time-consuming interests, Mr Szymanski is first and foremost a "family man."
- Contrary to appearances, good organization and planning is not that difficult at all, especially if you do what you like, then you can find at least a moment for everything - he answers. - My wife, about whom I can speak only in superlatives, is as busy as I am. That's why we share household and child-rearing duties 50-50.
The couple has two daughters - 14-year-old Susanna and 10-year-old Sophia, who were already born in America. However, the parents make sure that the girls have strong ties with Poland.
- We fly to the country two or even three times a year, and often spend vacations there - says the counselor. - We want our daughters to know where they come from and to know the language. They speak Polish very well. They diligently attended the Henryk Sienkiewicz Polish school in Brooklyn. They keep in touch with their family in Poland. They are quite busy on a daily basis, both with school and extracurricular activities, as well as playing tennis and skiing in the winter. My favorite activity is actively spending time with my family. We are all avid skiers. As much as possible during the season, we try to be on the slopes every weekend plus longer escapades during the holidays. The West of United States offers excellent conditions for off-piste skiing. It is a fun way to recharge the batteries. In general, I am an athletic type, which I think was left over from playing athletics for 8 years. Recreationally, I train boxing, play tennis, basketball and, above all, soccer. At home, our time together is most happily spent over complex logic and strategy board games. One game can sometimes take 3-4 hours, and it is not easy to win with my girls.
As of today, he wouldn't change anything in his life.
- We saw our future a little differently, after all, we were supposed to return to the country after graduating from Indiana University. Maybe it was a bit unexpected, but we had a choice. We worked in good law firms, gained experience, bought a house, and our daughters were born. Everything happened very smoothly, as if it had already been planned.
Iwona Hejmej
If you've been in an accident, call attorney Szymanski
Green & Szymanski, LLP
195 Montague Street, 14th Floor
Brooklyn, NY 11201
Phone:718 872 9292
E-mail: info@greenszymanski.com
www.Facebook.com/adwokatNYC
www.Instagram.com/AdwokatWypadkowy
Recent cases won by the law firm of Green & Szymanski, LLP
$1,900,000.00 - Construction site accident while unloading construction materials.
$1,450,000.00 - Car accident. Injuries to passenger.
$1,000,000.00 - Construction site accident. Eye injury while working on a scaffold.
$750,000.00 - Construction site accident while working on roof without witnesses to the incident.
$650,000.00 - Accident on a sidewalk on Boro Park.
$600,000.00 - Accident in the elevator of an apartment building.
$500,000.00 - Car accident. Minimal damage to the car.
$450,000.00 - Car accident. Our client did not have a U.S. driver's license.
Do you have an immigration problem?
Attorney Aleksandra Warchol-Szymanska has been handling all immigration cases for over 20 years.
Phone: 718-669-0300