Jakub Redziniak - a photographer with passion. With talent he brings out the beauty in people.
Published on February 10, 2023
A camera for Jakub Redziniak is more than just a working tool. Using it, is as natural to him as breathing, because from an early age photography and everything related to it has occupied an important place in his life.
Today he can boast not only a breathtaking portfolio, but also a great deal of knowledge, an excellent workshop and an approach to people that makes them the best version of themselves in his photos.
- If I don't bring out the emotions of the people I'm photographing, even the most beautiful background and the best lighting won't convey the story the photo is supposed to tell, Jacob says. - That's why I have to get to know and relate to my clients before each session. Mutual understanding, sympathy and trust is a guarantee of beautiful sessions and successful photos.
It started in "Kubuś Photo".
Jakub, now 30 years old, was born in the capital of Podkarpacie - Rzeszów. He was just a year old when he and his mother flew to New York.
- My father was already living here," he says. - He was only supposed to leave for a short period of time, but he opened his own business, which prospered, and his parents set their sights on life in the States.
Kuba's father is none other than Andrzej Rędziniak, owner of "Kubuś Photo Service", a service establishment probably known to all Polonus in New York, and certainly in Greenpoint. Rędziniak senior opened it in the first half of the 1990s and successfully runs it to this day, which is a kind of phenomenon. By the way, the place is named after his son.
The toddler loved his dad's workplace. No toys gave him as much joy as film reels, cameras, mysterious machines that spit out colorful photographs from their insides and a lot of equipment that he would love to dismantle to the last screw.
And in this way Kuba, before he even walked well, already knew how to hold a camera in his hands properly. And to this day he does not part with it. The photography business has permanently entered his blood.
- I was a terrible child - Kuba laughs at himself today. - I went everywhere, I was everywhere, it was difficult to keep an eye on me, I was a nuisance to my parents and to my dad's employees.
Dad's 8-year-old assistant
This immense liveliness and curiosity of the 8-year-old boy meant that when Mr. and Mrs. Rędziniak were invited to the wedding and reception of close family friends, dad Andrew came up with an idea on how to keep his son occupied so that he wouldn't run aimlessly around the ballroom and tangle with guests underfoot. He entrusted him with one of his cameras and made him his assistant. The boy did his job exceptionally well, because when Mr. Andrew developed the plates, it turned out that Kuba's photos were so good that they were included in the bride and groom's wedding album.
- I know that none of the photos were thrown away, but my only regret is that they were not separated from the photos that Dad took and they all got mixed together. Today, I don't really know which photos I took and which ones Dad took.
Although the camera always accompanied Kuba, somehow he didn't think it would become his way of life.
- I watched how hard my dad worked, how his own business consumed most of his time, for myself I wanted something else - he confides.
But life writes its scripts. Kuba graduated with a degree in computer science and got a job right after receiving his diploma. However, he pursued photography all the time as his hobby.
- My dad has always supported me in this passion - the photographer emphasizes. - He was the one who gave me the first good camera, answered all my questions, inspired and cheered me on.
The first session that didn't happen
Jakub was in his first year of college when he came across a client who wanted to pay to have his photos taken.
- It was after meeting him that I decided that it was possible to make a living from photography after all," says Kuba. - It was a funny situation. I had an appointment with an entrepreneur who flew to New York for the weekend on business. On this occasion, he wanted to take some pictures of himself against the backdrop of the city and ordered a portrait session from me.
However, when I showed up in the hotel lobby, he was not there. It was only after several minutes that I was able to call him and after two minutes a guy got off the elevator in .... pajamas, with hair sticking up in all directions, bloodshot eyes. It became clear that the previous night he had been partying hard. At my puzzled look, he simply said that he was not suitable for any session and cancelled it. After which he handed me $50 and thanked me for my time. This is how, without even taking my camera out of my backpack, I earned my first money as a photographer.
It was then that I thought to myself, "if I earned $50 in half an hour, doing nothing, why should I martyr myself in some inferior jobs for $9 an hour?". I found that there was some potential. And it's better than standing on my feet somewhere for half a day or boringly sitting behind a desk. Better to create something of my own, where I can work less and earn more. Here, as life has shown, I was a little wrong.
When running your own business, you don't work 40 hours a week, but if you have to, even 100. I didn't realize how difficult it is. For the first few years I had to sacrifice hard to get as many orders as possible, and not all of them were lucrative. But beginnings are never easy.
Diploma to a drawer
Before creating his own company, however, Kuba was employed as an IT specialist at a prestigious corporation.
- I lost that job after two years - he says. - And that's when I decided to throw everything on one scales. I didn't want to look for another job anymore, but to go on my own and devote myself completely to photography and running a business in this industry.
He put his IT diploma in a drawer and took a risk. He already knew that he wanted to specialize in wedding, bridal and engagement photography.
- I like to work with people, sense their energy and emotions and show it in photos - he describes. - I'm especially fond of brides and grooms or fiancées, because these people always have positive energy. Especially during a wedding, which is usually the most important day of their lives. The day of a wedding or engagement party is by definition a joyful day. Everyone is smiling, beautifully dressed, ladies have artistic hairstyles and makeup, gentlemen look elegant in suits or tailcoats. Wedding sessions do not have to be schematic, stereotypical, for each one you can have an idea, especially since people are moving away from traditional weddings and often organize unusual events with more or less pomp. What comes out of this are interesting and beautiful photos, and thus unforgettable albums, which everyone wants to show and you return to them eagerly for years. And I know this is the case because clients tell me about it. After the work is finished, I get incredible satisfaction from their reactions. I often hear "that's amazing! How did you do that? Am I really that beautiful?". This is the greatest reward for me.
A photographer must be a friend
You need to have more than just a well-versed photographic technique in you to bring out people's emotions, make them open up and let them look into their inner self.
- In my opinion, a photographer has to be a friend - Kuba says. - That's why meeting with clients before a session is crucial for me. I listen carefully to what they expect and make it clear that for me this is not another routine wedding session, because I approach each one individually. Through conversation, I can get to know them, ask for details, sense their emotions, and build trust. Then the work becomes much easier, the clients, thanks to the fact that they trust me, stand in front of the lens fully relaxed. If this emotional factor is missing, then even the most beautiful surroundings, the most tasteful decor, perfect lighting and the best equipment are not enough for a photo to tell the story it is supposed to tell.
Kuba's extensive portfolio proves he knows exactly how to approach clients in order to bring out what he needs for the highest quality photos.
- I have my tricks and ways of doing it, but I won't reveal it," he says with a laugh.
One thing is for sure - she puts her whole heart into her work and the reactions of her clients confirm that what she does, she does perfectly.
- I have a talent for helping people see their beauty in photos, which in turn makes them overcome their own complexes or low self-esteem," says Kuba. - This is an extremely rewarding way to earn a living, so I will continue to do it with full dedication and passion.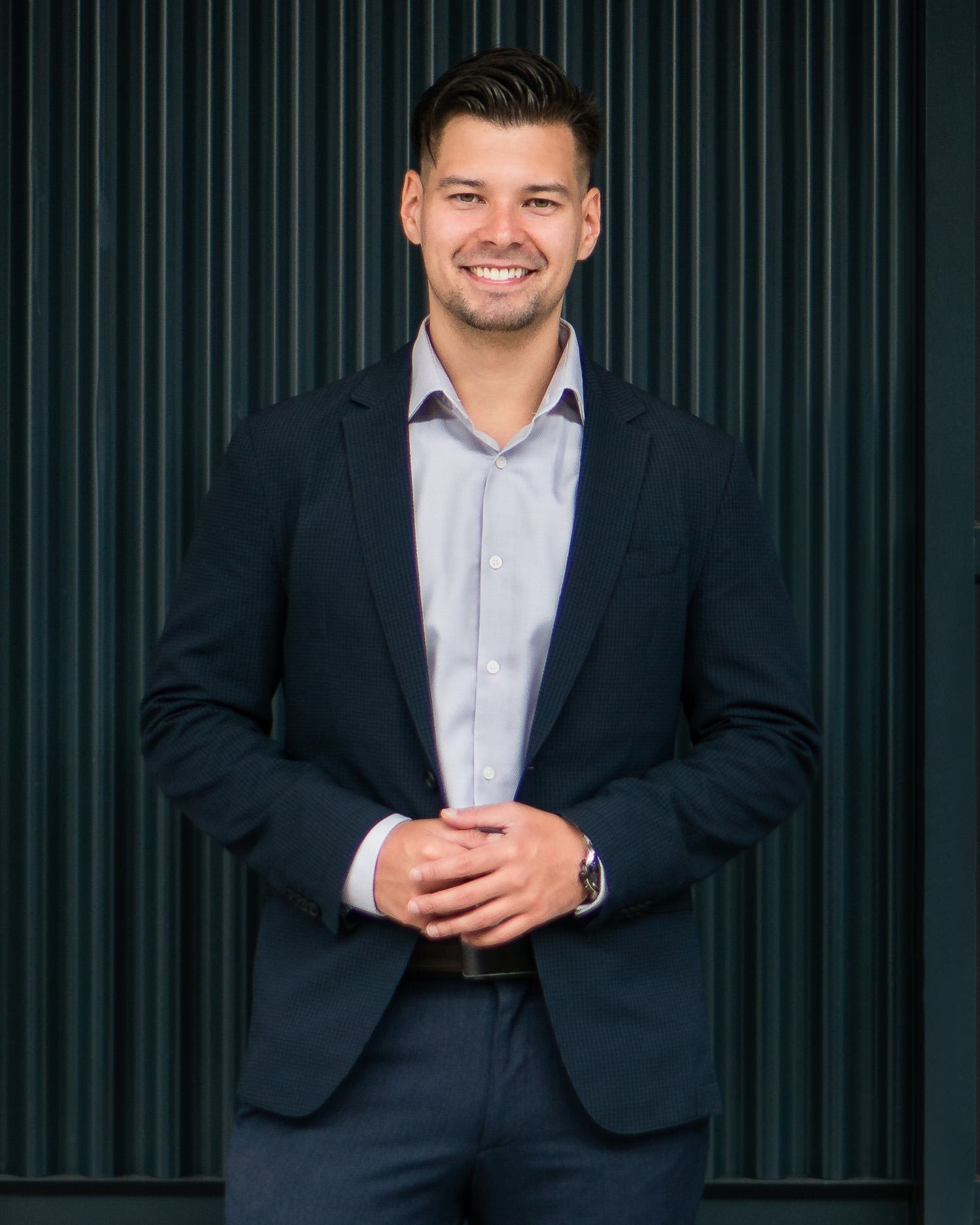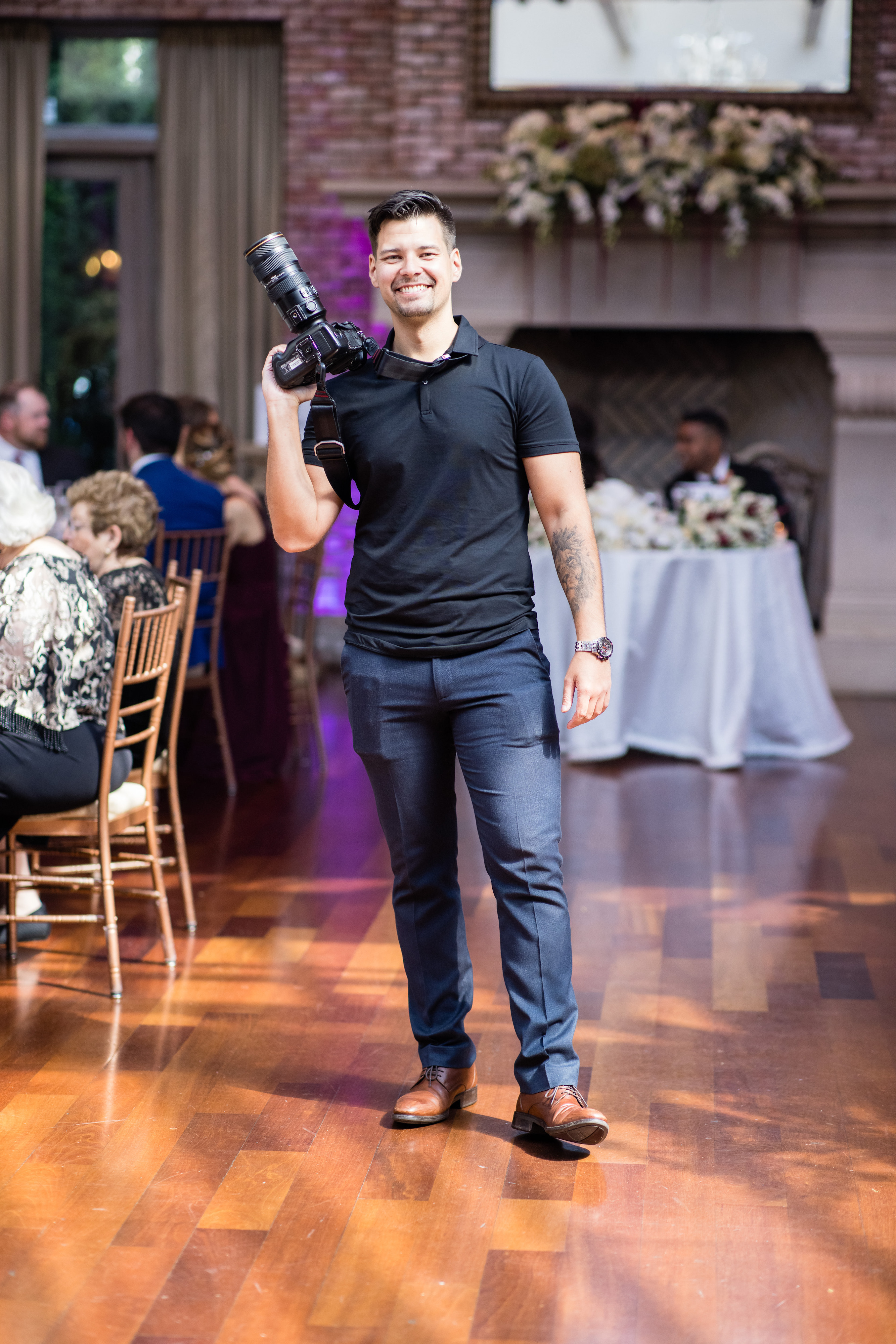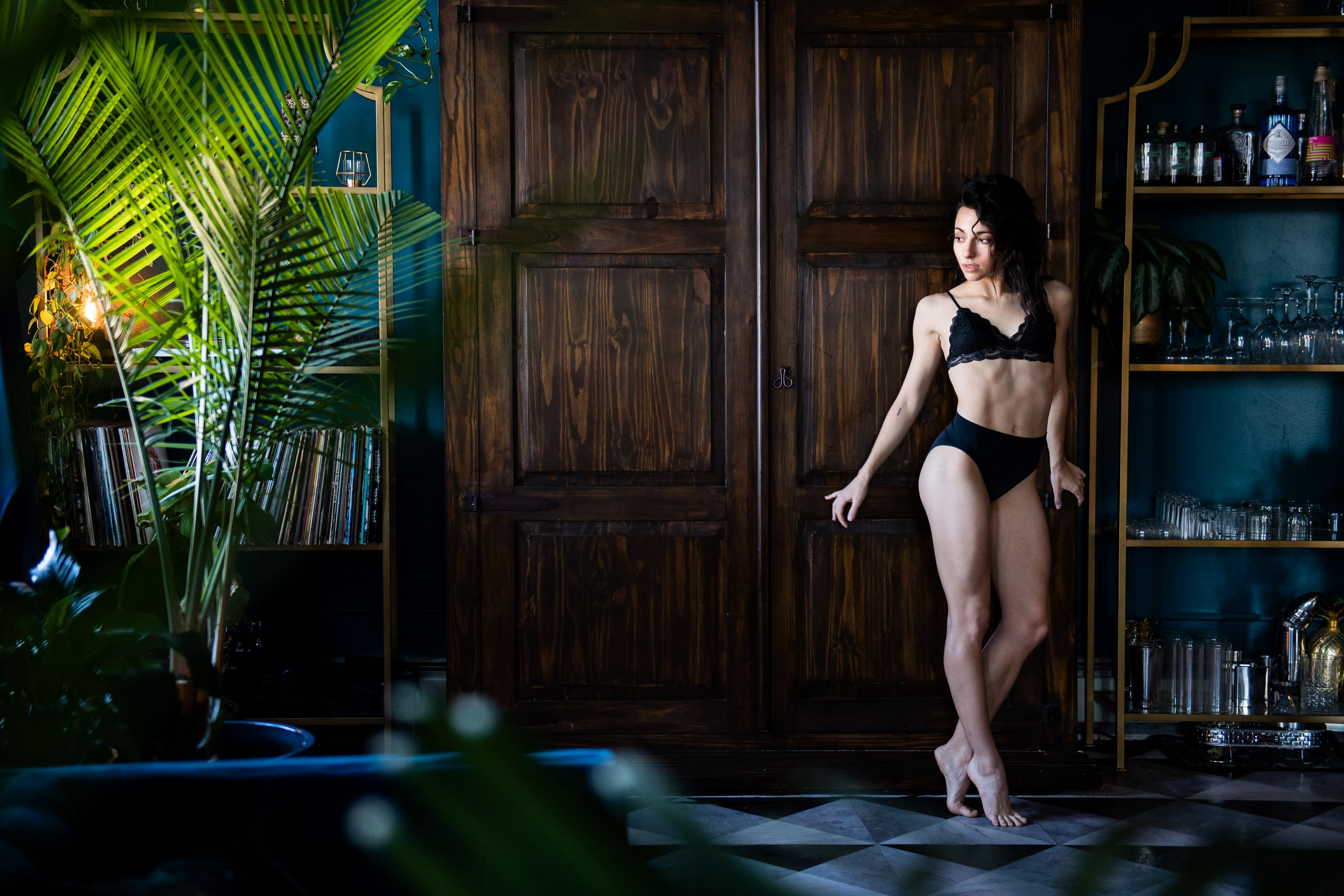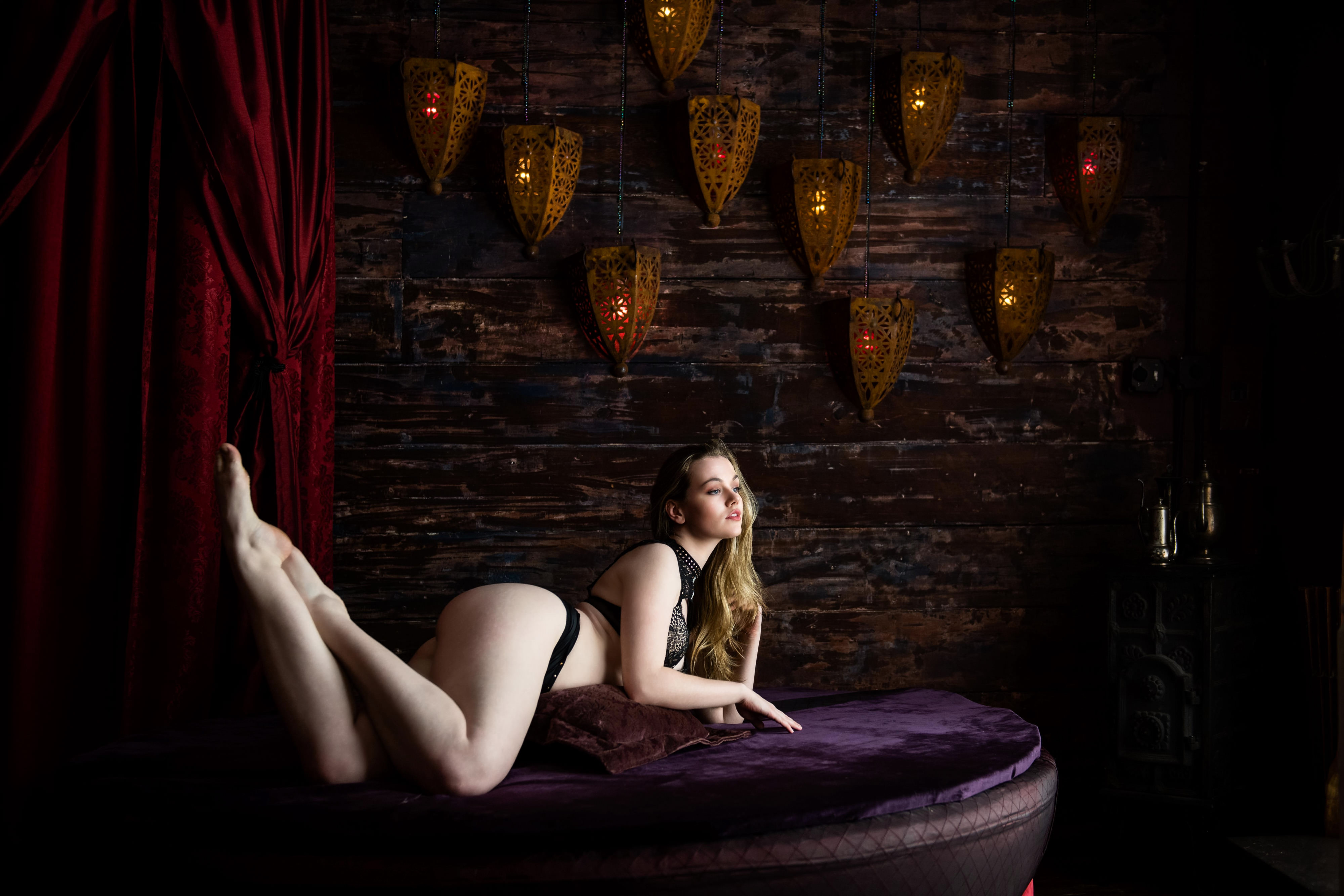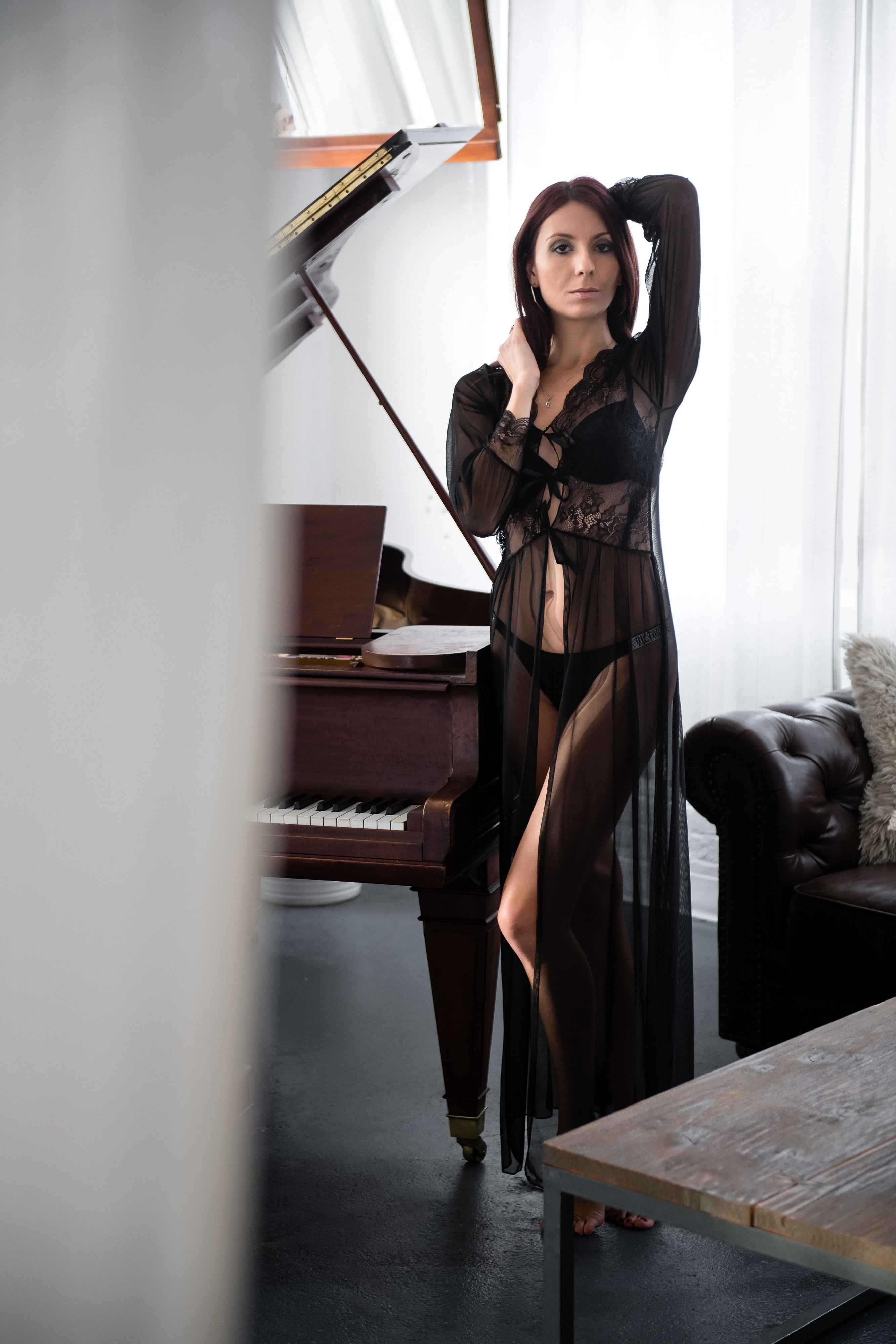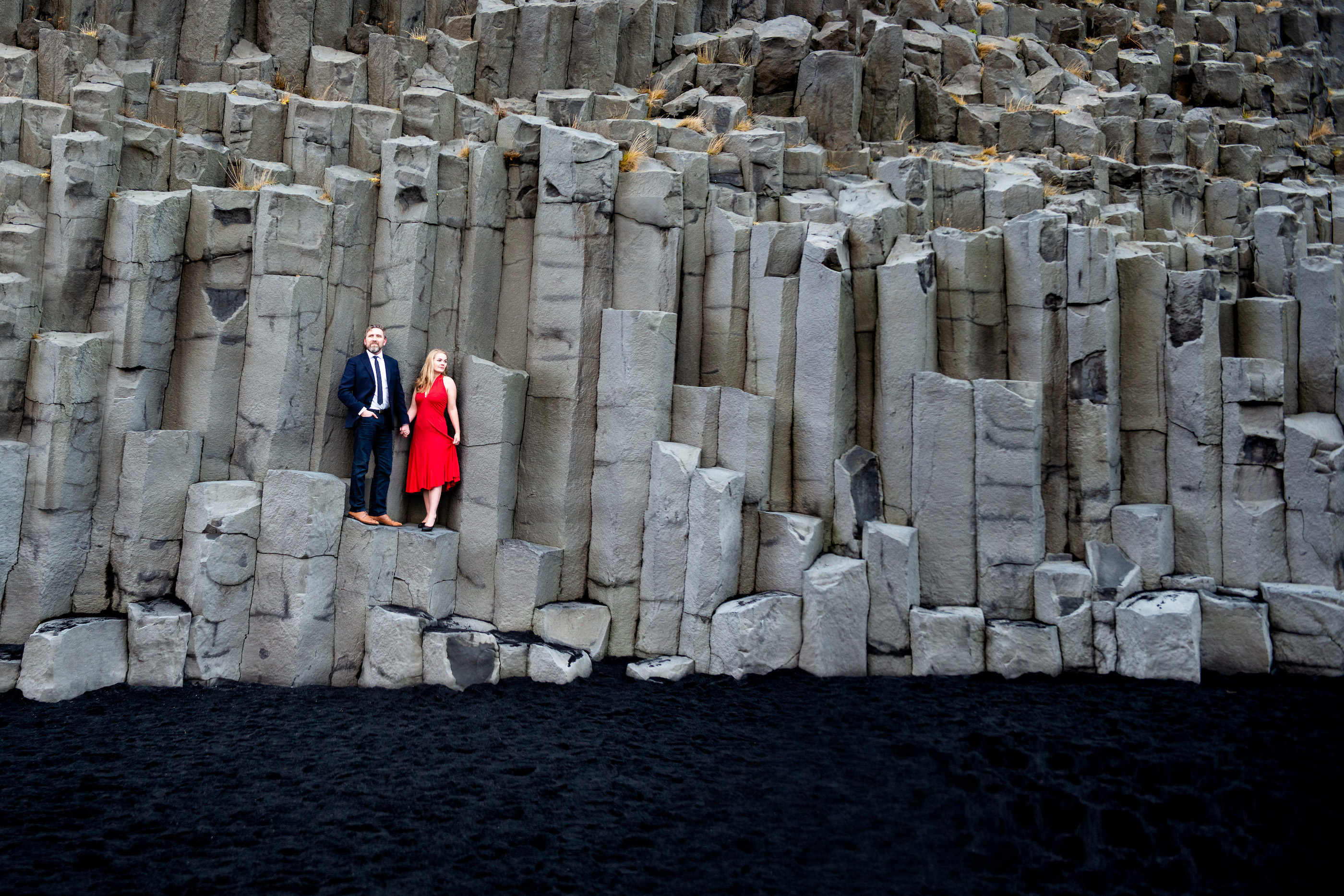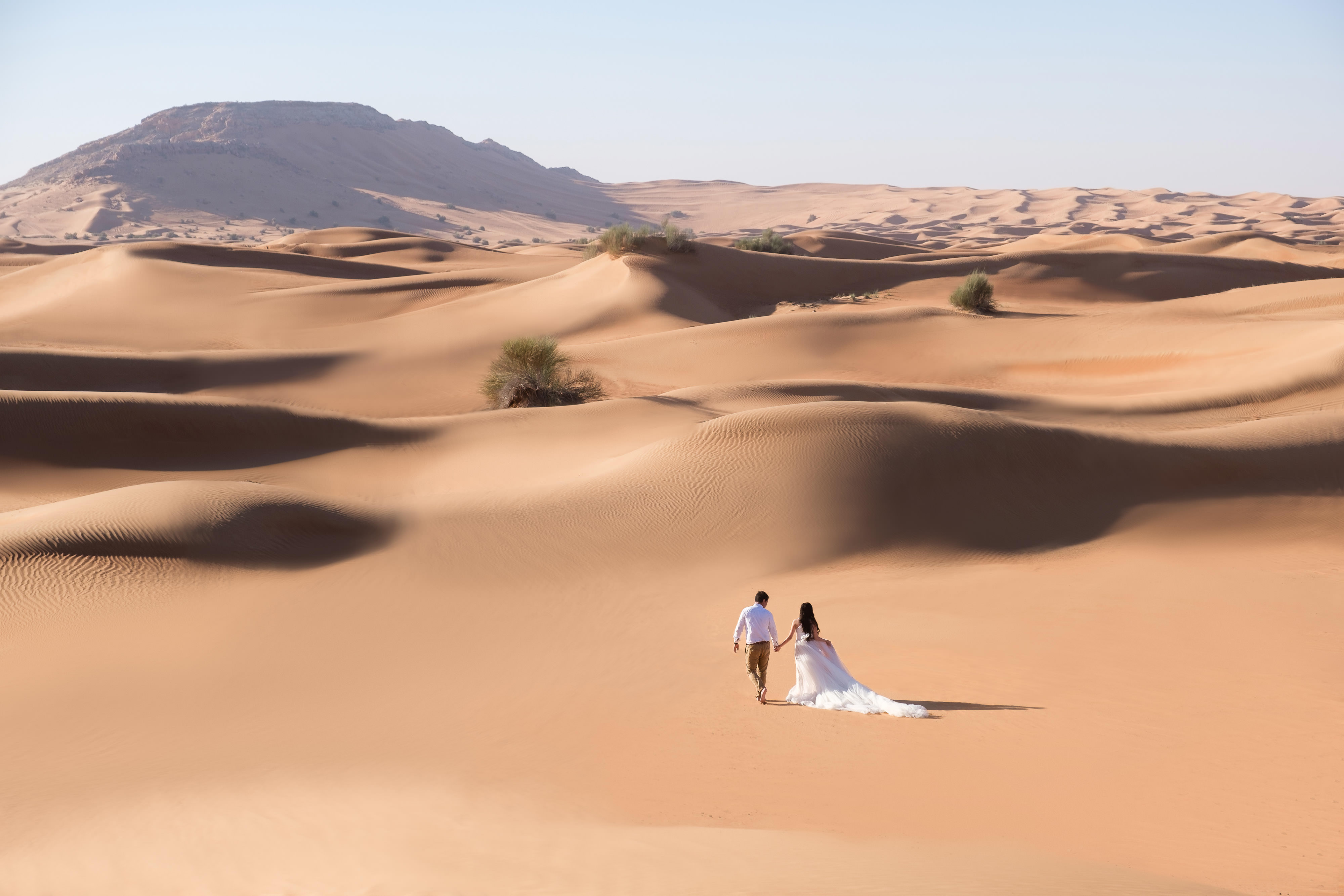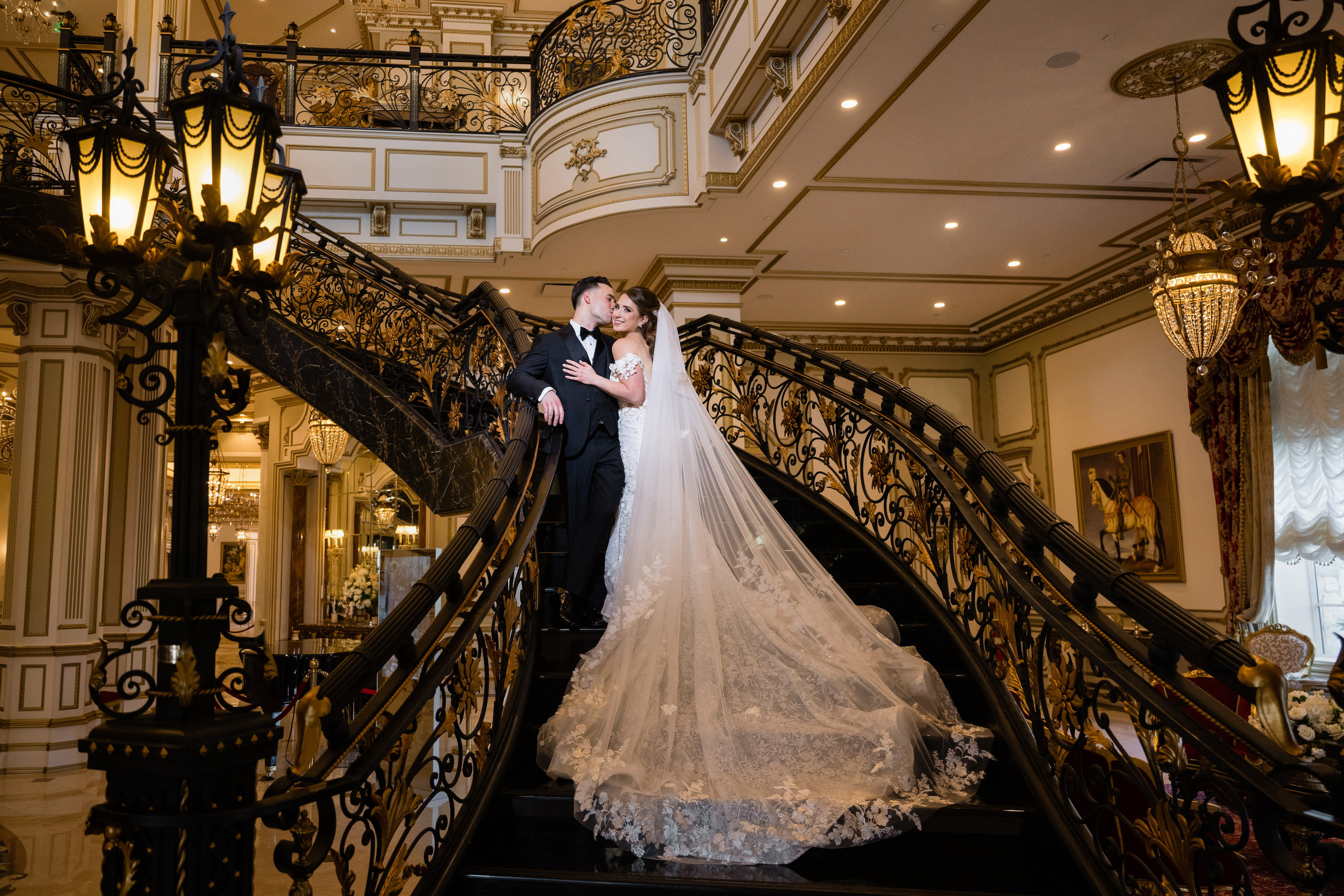 A place for honest conversation
A personal relationship with clients is so important to Kuba that he opened an office on Greenpoint for this purpose alone.
- It wasn't a photo studio or a studio just a place where I could meet with clients - he says of the office, which has unfortunately already closed due to pandemonium. - I didn't want to do it after cafes or restaurants, like many of my competitors. Here I had my albums and portfolios gathered. Customers could take them in hand and physically look through them, not just virtually. But above all, there was an atmosphere of privacy and honesty. I am convinced that I owe much of my success precisely to face-to-face meetings. The deeper the relationship, the greater the client's trust in me, the better the photos are. It really shows on them. That's why I recommend that when choosing a photographer, don't just look at the quality of the photos, but consider whether he or she would suit us as an acquaintance, whether a thread of sympathy and understanding is established, whether we have common topics of conversation. Then mutual cooperation becomes much easier.
Kuba regrets that the pandemic has changed everything.
- It's very convenient to meet on webcams, because you save a lot of time, and today most people choose this form, but for me it's not the same - he says. - I closed the office in 2021, because it no longer fulfilled its role. Life has moved to the Internet.
Idea for new sessions
Based primarily on contact with people, the outbreak of the coronavirus pandemic and the global lockdown brutally interrupted Jakub's work.
- Suddenly all my orders were canceled because people's wedding events were postponed - he recalls. - This frightened me, because on the one hand there was talk of rescheduling events to other dates, but no one really knew what the future would bring, and you had to live off of something and pay the bills.
However, the young creative photographer did not give in to the black scenarios. The positive and optimistic side of his nature took over, and he began to wonder what he could do in the situation. And then he came up with the idea of boudoir photography.
- This was not an unfamiliar category to me - Kuba says. - When I was learning the photography business I attended many workshops and courses. One of them was a course on the types of photography you can specialize in, for example, family photography, commercial photography or maternity photography - there are a whole lot of them. I already knew at that time what I wanted to specialize in, but I absorbed knowledge about everything. I remember boudoir photography fascinated me. However, I knew that this was a niche category and 99% of the work I could not include in my portfolio, because these were very intimate, private sessions. Nevertheless, I already had experience, because some brides, my clients, asked me for such sessions. They trusted me and felt comfortable enough with me to express a desire for this type of photography.
Feel ultra-feminine
Kuba does not persuade his clients to do boudoir sessions. He gently suggests, presents the idea and shows previous work. Women usually order such a session for themselves. It can be a great gift for a fiancé, or to celebrate an important anniversary. One of the most popular motivations for a boudoir session is to celebrate a round birthday.
It is also a chance to explore your body through the lens of a photographer and feel ultra-feminine.
- Such a session is a huge challenge not only for a woman, but probably for any man, because it takes courage to show your intimate side. Especially since I'm a man and many women think "how can I get naked in front of a strange guy" - Kuba tells. - And this is where trust is so important, which I always emphasize. The client needs to get to know me and trust me to feel comfortable. During such photos, she does something beautiful for herself, something that will boost her self-esteem. A boudoir session is designed to capture a woman's beauty in a refined and elegant setting. Lace lingerie, corsets, stockings, stilettos, jewelry, hats, flowers work best. One assumes seductive poses and casts mysterious glances. It's very glamorous, because besides the proper styling of the person being photographed, you also have to choose the right interior. These are usually refined hotel rooms, or a specially prepared atelier. Photos can also be taken in the private comfort of one's own home. Such sessions are not only to arouse admiration in your man but also to feel liberated from complexes, to raise your own self-esteem. It's such a reward already after the session. I always hear from my clients that they feel appreciated by themselves. They are glad that they overcame their fear and made such a bold venture.
And here we can boldly call Kuba a psychotherapist with a camera in hand.
Motivations for taking part in a boudoir session vary.
- One of my clients had a session before her mastectomy surgery, another lost 40 pounds and in this way wanted to celebrate her success and reward herself for her efforts and work - reveals Kuba. - Still another snagged a session after the end of 20-year marriage. And in fact, no occasion is necessary for a woman to gift herself such a session.
Women eager for boudoir sessions are not in short supply.
- Men can have a boudoir session too - says Kuba. - I am increasingly approached by couples who want to appear together in front of the camera.
Fruits of hard work
Kuba's achievements today result from hard work, years of experience, thousands of hours with the camera while photographing literally everything.
- From the beginning, I strived to make holding the camera something natural for me, to make it fused with me, with my body - Kuba reveals. - To gain practice, as a teenager I walked around the city and took pictures - of hydrants, streets, buildings, people, bags of garbage. I didn't focus on specific scenes or landscapes, because the idea was to learn how to make settings on the camera. Then I was more interested in the technical side. I wanted to learn as much as possible about the operation of the equipment I was using. Because of persistent practice, the operation of the equipment has become so natural and automatic for me that I can fully focus on what is most important, namely the people who have trusted me with capturing their beauty and personality, and their story unfolding before my lens. It is worth mentioning here that the work of a photographer is not only the ability to use a camera and take awe-inspiring photos.
- If you want to run your own business, you need to learn the ins and outs of how it works - explains Kuba. - I had to learn it, so I didn't shy away from training in this direction. Sometimes I have the impression that this is even more important than knowing how to use the camera. I know people who have no idea how to photograph properly, but they are still very successful, because they know perfectly well the conditions of advertising and self-promotion.
Continuous learning and development
The profession of a photographer is a tough piece of bread, and in order to make a name for yourself, you have to put yourself firmly on the line. In addition, this is an industry that requires constant education, development, learning, expanding creativity, staying abreast of technological innovations.
Running a business is also made easier by specializing in a particular category of photography.
- This, by the way, is what we see in many professional fields - he says. - Personally, I think it's better to be an excellent expert on one subject, rather than barely know a dozen. From experience, I know that if someone is looking for a wedding photographer and they are more likely to choose one whose work focuses on wedding sessions, rather than one who offers weddings, weddings, portraits, children, models, landscapes, food or animals.
Once Jacob felt that the camera and photography no longer had secrets from him, further investments awaited him.
- Not that I went to work for 8 hours, then had time for myself, collected my paycheck every week and didn't care about anything else - he recalls. - Just to create my first portfolio, I did a lot of work for free. I remember one of my first wedding sessions. I was doing it for my cousin from Chicago. It was simultaneously a gift for her, but I already had material to promote. I also did photo shoots in which I was the one who paid for the models. That's the process in this industry. Besides, I started playing with professional photography very young, because I was only 18, and who would give such a kid a serious assignment, for example, for a wedding, which is such an important day in life?
Recognition and awards
As you can see, the dedication has paid off. To his credit, he has not only an extensive body of work, a wide clientele but also many prestigious awards, such as a second place in the category of best wedding photographer in New York (New York Wedding Awards) in 2019, Couples' Choice Awards (for three years in a row) and the Elite Wedding Professional award.
He does not complain about a lack of assignments. Last year he did as many as 65 wedding sessions (pandemic contributed to this, as many of them were weddings postponed from the lockdown period).
- Just out of curiosity, I calculated that in 2022 I held the camera in my hand for 213 days - Kuba laughs. - It was actually quite a special year, but I have been working so much for a long time. That's why I often only take unique shots on my vacations, because I don't want to come home with an exaggerated number of photos to process. I only capture the most important moments and the most outstanding sights. I often leave my camera at the hotel and explore new places, having only my cell phone with me, as most people do these days.
What he also loves about his profession is that he can learn about other traditions and cultures.
- I've photographed a Chinese wedding, a Jewish wedding, an Egyptian wedding," he says. - My dream is an Indian wedding, and I hope to get such an assignment as well.
He estimates that among his clients, about 30% are Poles. The rest are Americans of all kinds of backgrounds.
He also has the opportunity to travel, as he offers his services at destination weddings.
- It's really a wonderful profession - Kuba laughs. - I have photographed weddings and engagement sessions in Iceland, Barbados, Dubai, Mexico, Singapore, Thailand, Brazil, Spain, Portugal or Greece. Of course, also in Poland. Unforgettable experiences.
- I am sure that professionally I have made a good life choice - he says with conviction.
Strong ties to Poland
Although Jakub was a toddler when he left Poland, he feels great ties to his homeland.
- It's the country I was born in and I feel connected to it as much as possible - he stresses. - My parents took care of that. I went to a Polish school for 12 years, even completed such a Polish high school diploma - he says proudly. - On the occasion of these memories, I would like to greet our Principal, Mrs. Dorota Andraka.
- And although I didn't really want to get up on Saturday mornings and go to class or do my homework, and I even truanted, today I'm thrilled that I made it to the end. The effort paid off, because I speak and write in Polish fluently. I speak only Polish with my parents, and I can easily communicate with my family in Poland, as well as with my Polish clients.
In the ranks of the Pulaski Association
In recent years, the oldest Polish organization on the East Coast, the Pulaski Association of Business and Professional Men, has opened its doors to a younger generation of professionals and entrepreneurs. Cuba could not be missing from its ranks.
- Łukasz Kownacki persuaded me to join in November 2021, with whom I went to elementary school and is my partner in the photo booth rental business - Kuba says. - I like the fact that the Pulaski Association has opened up to young people, the new generation of Polonia. This is important, because after all, we are the future. I would like to be the kind of member the organization will be proud of. We need to stick together to preserve the memory of our history, while building our own, to promote Polish traditions. I appreciate the regular meetings, where you can talk about interesting topics, as well as get advice from more experienced colleagues, because the basis here is mutual help and support.
Iwona Hejmej
Jakub Rędziniak guarantees to capture the most important day of your life with his camera. See for yourself the superior quality of his work and go to his website, where you can also contact him:
www.jakubredziniak.com
www.instagram.com/jredziniak
Discover the fullness of your femininity during a boudoir session. Get acquainted with true beauty and get Jacob's services at:
www.blvckfoxstudio.com
www.instagram.com/blvckfoxstudio
If you want to add humor to your event - birthdays, weddings, baptisms, communions, children's parties, corporate events and more, then hire a photo booth:
www.smilesnaplaugh.com