Man of the year 2001
The Women of the New Millenium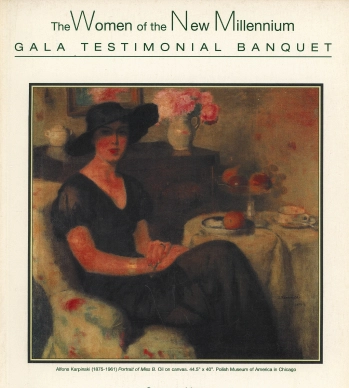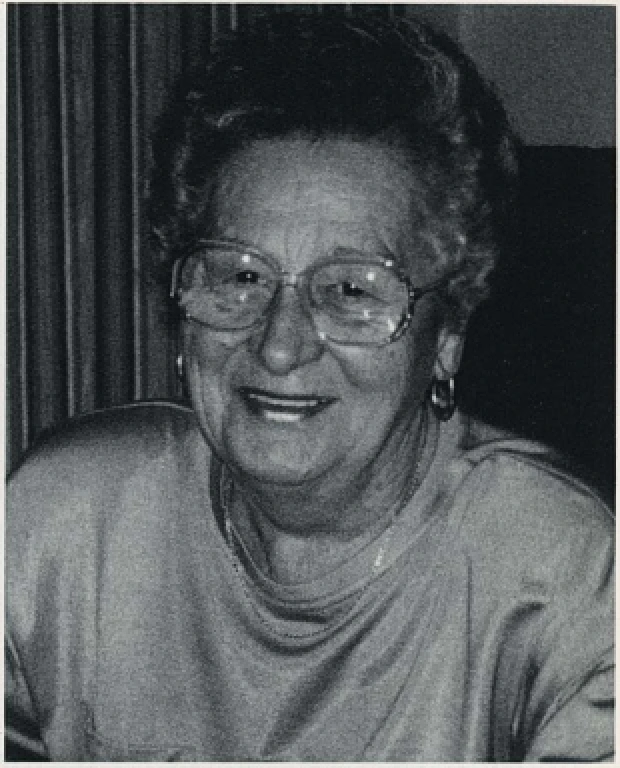 Irene Bekker
Irene Bekker was born Irena Krok Adamska on March 30, 1919 in Greenpoint, Brooklyn, New York. In the early 1920's her parents returned to Poland where she was raised, schooled and married. World War II found Irene in Germany where her daughters Christine and Eva were born. After the war, her daughter Ada was born in Poland. In 1947-pregnant with her fourth daughter Joanne- Irene returned to the United States, the country of her birth, where for a short time she lived with her cousins, the Wieczerzak family.
She immediately involved herself in her parish of St. Stanislaus Kostka, where her daughters attended school, and immersed herself whole heartedly in volunteer work with the Polish National Alliance of Brooklyn, USA, a fraternal organization of which she was the Vice President at the time of her death.
The old adage is "When you want a job done well, ask a busy person." And busy she was! Since 1953 Irene Bekker was extremely successful in the recruitment of new members as the leading PNA producer. She had been the financial secretary of Group 264, the Michael Kecki Society of which she was a co-founder, since 1957. As a hard worker and avid volunteer, she was first elected as a member of the PNA Board of Directors in 1958. During the 30th Quadrennial Convention in 1974, she was elected to the prestigious position of 2nd Vice President. Her dedication to the PNA and what it stood for never wavered. In her view, the PNA was a wonderful organization.
"I most like the fraternalism, as well as the atmosphere of brotherhood and friendship," she often stated joyfully and proudly.
An eager participant in the charity programs of her lodge, she encouraged membership to volunteer in countless initiatives. Through those efforts, Lodge 264 made sizable contributions to the Children's Health Center in Warsaw, Poland, the Seminarium in Warsaw, the Institution for the Blind (Laski), the Greenpoint YMCA and the Kosciuszko Foundation. She always believed that service and compassion for others goes beyond self and is both an obligation and a jogy In 1974, she also assumed the position of Chairperson of the PNA Women's Division. Her interest in the welfare of youth was on the top of her list of priorities. Her involvement with the Oak Ridge Polanka Youth Camp and the PNA Debutante Balls left a lasting effect on hundreds of young people. In recent years, she ran numerous bus trips to reading, Pa. to raise funds for the Joseph Glowacki Scholarship Fund and the annual PNA Children's Christmas party. She chaired numerous PNA functions, such as the Debutante Balls and recently the Home of the Alliance Scholarship Foundation annual golf outings.
On December 16, 1988, in recognition of her many years of dedication to the Polish National Alliance of Brooklyn, USA as a true fraternalist serving her community and church- Irene Bekker was honored as the "Fraternalist of the Year."
Irene was also an active member of the Greenpoint Lions Club. Many people also knew Irene Bekker as a businesswoman. For over 25 years she was the proprietor of Carters Card and Gift Shop on Nassau Avenue in Greenpoint. Irene was an outgoing, friendly person with an ever present smile. She always found time to share a joke or a chat whether it was organization matters or other topics.
Irene wore many hats, but her favorite one was as mother, grandmother and great-grandmother. She was extremely proud of her daughters and their families. She entertained them all at the last family gathering on "Wigilia." Irene leaves behind a great legacy - her four daughters: Christine McMullan and husband Alex, Eva Craig and husband Bill, Ada Isherwood and husband Bob, and Joanne Rennish, -her eight grandchildren: Deborah Craig, William Cruly and wife Michelle, Joseph Rennish, Timothy McMullan and wife Arm-Marie Breen, Jennifer Catozzo and husband Dino, Kevin Craig and wife Jennifer, Theresa Salerno and fiance Bernie and David Rennish and wife Loida-five great grandchildren: Jovanna Salemo, Ashley Craig, Rachel Craig, Connor Craig and Glorianna Rennish. Irene also leaves behind a brother in Brazil as well as brothers and sisters in Poland, her cousins Mary Ann Wieczerzak and Jane Turadek and many nieces and nephews. The Officers, Directors, Office Staff and members of the Polish National Alliance of Brooklyn, USA extend their sincerest expression of sympathy to the family of Irene Bekker. She has left a great void in our lives and will be missed.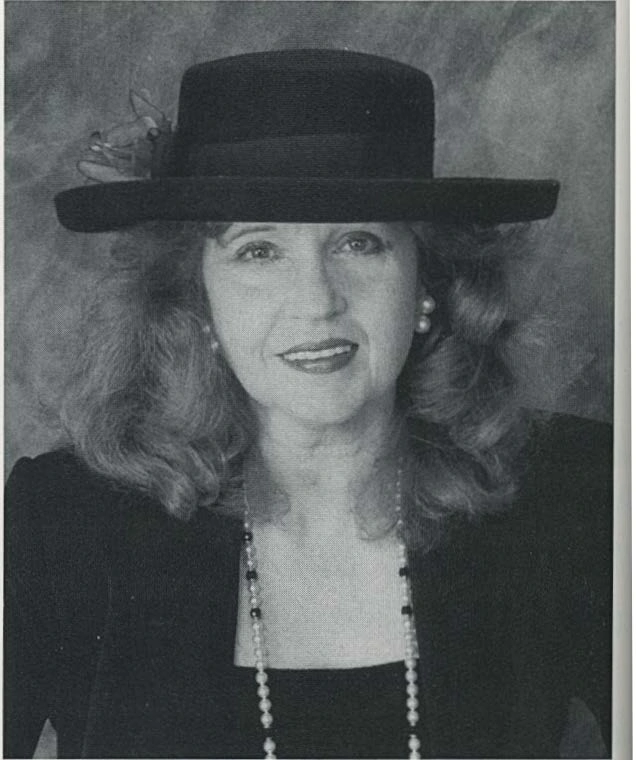 Maria Karolina Orlowicz Bielska
Maria Karolina Orlowicz Bielska, was born in Zakliczyn nad Dunajcem, Poland, and attended elementary school in Krakow, at the foot of Wawel Castle, up to the 7th grade. Leaving the communist regime, she came to America with her mother, Helena Grzegorczk, (her stepfather, Waclau, joined them two years later) to be reunited with her grandparents, Maria and Jozef Putko, and their extended family in New York.
She graduated Our Lady of Czestochowa Parochial School, and received a scholarship to Bishop McDonnell High School, where she also performed as a concert pianist with the orchestra. As a student, she played accompaniment for dance classes run by Wladzia Jaworowska at the Henryk Sienkiewicz Polish Supplementary School in South Brooklyn. Also on a scholarship, she received her BA from Marymount Manhattan College in English Literature with a minor in French.Acquiring a High School English License, she taught Shakespeare in Fort Hamilton High School, and while working on her Masters in Medieval and Renaissance English, she taught Composition and British Literature in Brooklyn College Completing additional course work, she obtained a N.Y. Common Branches License and taught at P.S. 32, an inner city school, downtown Brooklyn, where she is still on staff. Pursuing her musical education privately, she received an Ancillary Music License and taught music for over 25 years. While on a sabbatical, she completed a year of Music and Drama at Kingsborough College. She wrote and directed numerous school plays and her 70-member children's chorus performed at local functions and music festivals in Brooklyn and Lincoln Center. She was invited to join the Board of Education Muticultural Curriculum Development Team and coordinated the exhibits for the only Multicultural Museum in District 15.
She married Zygmunt Bielski in 1968. Together they joined the Polish American Folk Dance Company in 1972 She expanded her knowledge of folklore and began her large collection of Polish regional costumes and folk art Maria has conducted folk art workshops all over the Metropolitan area including the Museum of Natural History. She traveled and performed with the group extensively, attending many Folk Festivals in Poland, Canada, and coast to coast United States, including concerts at the Lincoln Center and performances at the Kosciuszko Foundation The Polish Consulate and the Polish Assistance Balls in New York and Miami. As the musical director for the group she composed original songs, coached singing and wrote and directed folk plays such as "Dozynki", "Andrzejki" and "Kolednicy performed by the group. For several years, assisting Stanley Pelc, she volunteered as the drama coach for the Krakowianki and Gorale Children's Dance Group in Greenpoint. A member of the Polish Scouting Organization since 1961, known as Druhna Dzidka, with a rank of "Harcmistrzyni", she is the District Leader of the Brownie and Cubscout Division in the Council"Hufiec Podhale She has been involved in organizing scout camps, jamborees and conferences in the United States and abroad, She is especially devoted to the youngest scouts- "Zuchy" and has established cubscouts and brownie troops in Greenpoint, Ozone Park, South Brooklyn, Bensonhurst and Borough Park. As part of a dedicated team of instructors, she is the program director of the annual Polish Children's Camp - "Kolonia Zuchowa - at the Shrine of Our Lady of Czestochowa in Doylestown, Pa. The summer of 2001 will mark the 35th anniversary of consecutive camps at this site. Also at the Shrine, as a Polish Festival Committee Volunteer, she organizes the annual Scout Dozynki Presentation, and has been doing so since 1993. She lectures at leadership courses, and has published many children's activity books for merit badges, "Spraunosci", which are used by troop leaders in America as well as in Canada, England, Poland, Australia and Argentina. Mr. Bielski, who has always supported his wife's work in the polish community, is the Council Director of the Boy Scout Council "Hufiec Warmia", and their sons, Roman and Stefan are scout leaders, as is Roman's fiancee, Joanna Cuojdzinska. All have performed with the Polish American Folk Dance Company. Maria's mother, who passed away recently, greatly fostered this family dedication to community work Maria is a member of the Catholic ladies Guild of Our Lady of Czestochowa Church, the Kosciuszko Foundation and the Polish American Teachers Association. She has been a member of the Board of Directors of the Maria Sklodowska Curie Professional Woman's Association since its inception.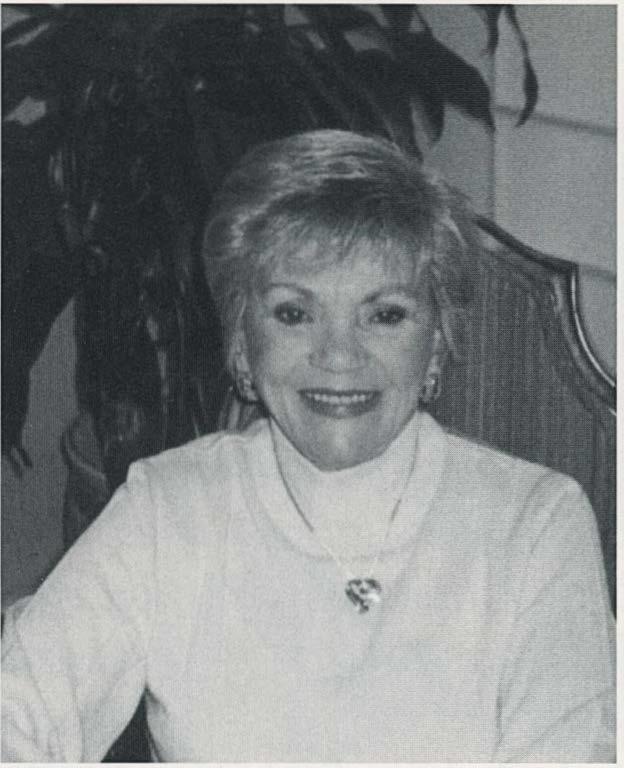 Gloria Brunhard
A Greenpoint native Gloria Brunhard graduated St. Stanislaus Kostka School and St. Nicholas Commercial High School in Brooklyn. Upon graduation, she began her secretarial career at Flintkote Corporation in Manhattan where she was employed for a number of years. After being transferred to Connecticut for a short period of time, Gloria returned to Greenpoint where she changed fields and became an executive assistant at Polonaise Terrace Caterers. In 1975 she married Vincent Brunhard Jr. co-owner of the Polonaise Terrace. They have four children, daughters Vivienne, Joy, June and son, John. Gloria is also very proud of her grandchildren Dalton and Spencer Kandel, Nicole and Danielle Bagatta and Laura and Jill Bulakowski.
In addition to assisting her husband in business and being a great mother and grandmother, Gloria made time for community work. For many years she served as a Trustee for the General Pulaski Memorial Parade Committee where she was also chair of the Miss Polonia Presentation Committee, co-chair of the Corporate Sponsor Committee and co-chair of the Advertising and Publicity Committee. She also gave enormous and invaluable assistance to her husband, Vincent, who as Executive Vice president of the Downstate New York Division of the Polish American Congress and chairman of its American Agenda Committee successfully lobbied twenty members of Congress from the Downstate New York area over a four year period (1994-1998) to gain Poland's entry into NATO. Gloria also is a member of the Kosciusko Foundation, Polish Gift of Life, Greenpoint Lions, St. Francis Guild, Polish Children's Heart Line and Consolidated Democratic Club.
Julia Czestochowski
My parents, brothers and I lived in the Bushwick section of Brooklyn. I graduated from Grover Cleveland High School and attended New York University for two years.
At the age of 12, I started playing the piano for Rada Oswiatowa and two years later started to play for the Matusz Dance Circle. I also continued playing for various supplementary schools, often traveling with the Matusz group and always had a designated driver to get me home safely at night. I started my first job with Bank P.K.O. and was with them until the Polish Goverment in London collapsed. As a teenager, I was active with The Kosciuszko Foundation and then the Intercollegiate group. I continued playing the piano for Mr. Matusz until 1948 when I married Joseph Czestochowski. We have two lovely children Joseph and Victoria. As they grew older, I went back to play the piano for the supplementary school in Greenpoint, Maria Konopnicka. I am very proud of both children - Joseph is a consultant in the Art Field and Victoria is an R.N. at New York University Hospital. In addition, I am a proud grandmother of three children Stefan, Heather and Caitlin. Joseph was president of the Polish Gift of Life for ten years and I worked with him behind the scenes. We were able to bring 140 children for open heart surgery and even the first Down Syndrome child from Warsaw, who today is a young lady and enjoying life to the fullest. Presently, I am working part time at the Polish Institute of Arts and Sciences of America as Assistant to the Executive Director for the past 20 years. We both continue to be members of the Kosciuszko Foundation and Polish American Congress. I am very proud of Polonia and honored to be chosen as one of the Women for the New Millennium.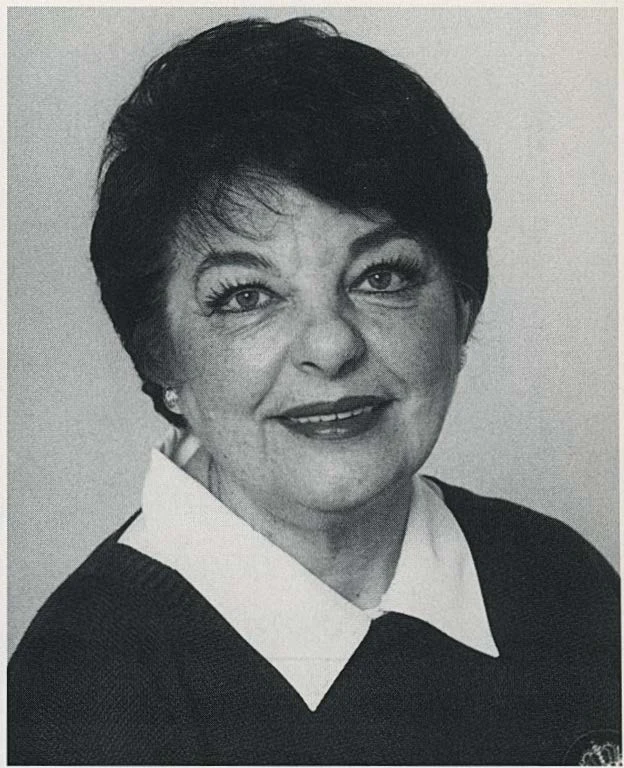 Genia Golda
Genia Golda has been active in Polonian affairs since her early school years. She began her second career stuffing envelopes for the Polish Immigration and Relief Committee. Later, she became the Secretary of that organization, served on the Queen of Charity Ball Committee, organized two successful fund-raising events, and finally became an Advisory Board member. She did not rest on her laurels but became actively involved in the PAIRC. As an interpreter, she helped new immigrants secure jobs and apartments, taught them to shop, explained utility bills, accompanied them to court and the Immigration and Naturalization Service, helped register their children in schools, translated documents and, more often than not, gave financial assistance.
The Polish Youth Association gave Genia the opportunity to use her multiple artistic and organizational skills. She arranged cultural evenings and volleyball tournaments, masked balls and New Year's Eve galas; acted in plays and sang in a choral group; ran bus rides and ski trips. Her shining moment, however, came during the Gdansk uprising. While at a PYA meeting, the news broke that Poles were being shot in the streets. Genia, together with the rest of the members went into action. Calls went out to the leading Polish organizations, mobilizing them to demonstrate. Posters were made, the press was alerted. The demonstration was a great manifestation of Polish pride and anger. Membership in the Polish American Folk Dance Company allowed her to proudly wear Polish costumes and perform the national dances. It also afforded her the opportunity to showcase her folk art talents, e.g., wycinanki, pisanki, and Christmas ornaments. She was also instrumental in getting the Company to attend its first Folk Dance Festival in Rzeszow, Poland, in 1972.
As Cultural Affairs Chairperson of the Metropolitan Chapter of the Kosciuszko Foundation, Genia organized concerts, coordinated Christmas and Easter parties, arranged film showings, and much, much more.
Not only Polish affairs consumed Genia. She also did volunteer work in politics - for John F. Kennedy, Richard Nixon, Jimmy Carter, Mary Ann Krupsak, Carter Burden, and others.
Her parish church, St. Stanislaus Bishop and Martyr, is the fortunate recipient of Genia's boundless energy. Here she is involved in the parish's various balls and the Miss Polonia Pageant. She is the parish's delegate to the Polish American Congress, the Pulaski Parade, St. Patrick's Cathedral, and the Lower East Side Vicariate. Genia is Chairperson of the Cardinal's Appeal, and in 1993 helped organize a pilgrimage to Denver, Colorado, to meet Pope John Paul II during Worldwide Youth Day. With the Young Adults of St. Stanislaus Church, she runs bus trips showing the best of Americana to Polish immigrants. Thus, they have gone to Indian powwows, Amish and Bavarian folk festivals, Longwood Gardens, Lakes George and Placid, Niagara Falls, Jamestown, Colonial Williamsburg, even coal mines, clam bakes, amusement parks, and pilgrimages. Genia still helps new settlers to our country, helping to solve problems, notarizing documents, accompanying them to doctors' offices, writing letters, filling out documents, and even offering a shoulder to cry on.
For the Polish Gift of Life Genia acted as an interpreter and friend to the parents of children sent to this country for medical assistance. She also sent life-saving medicine and vitamins to Polish children. Since 1978, Genia has been a member of Lodge 30, Polonia Association, of the Polish National Alliance of North America in Chicago. An Organizer, she is also Financial Secretary and Treasurer of the Lodge. Genia Golda (where does she find the time?!) is a member of New York Society of the John Paul II Foundation, Polish Assistance, Marcella Sembrich Kochanska Music and Museum, and the Smithsonian Institution. She is also a Eucharistic Minister. In the words of a neighbor, "Where would we be without Genia? Who knows? She is the source of all happiness around here. She makes you smile when you are down and she perks you up when you are low. She's just Genia! That's all I can say."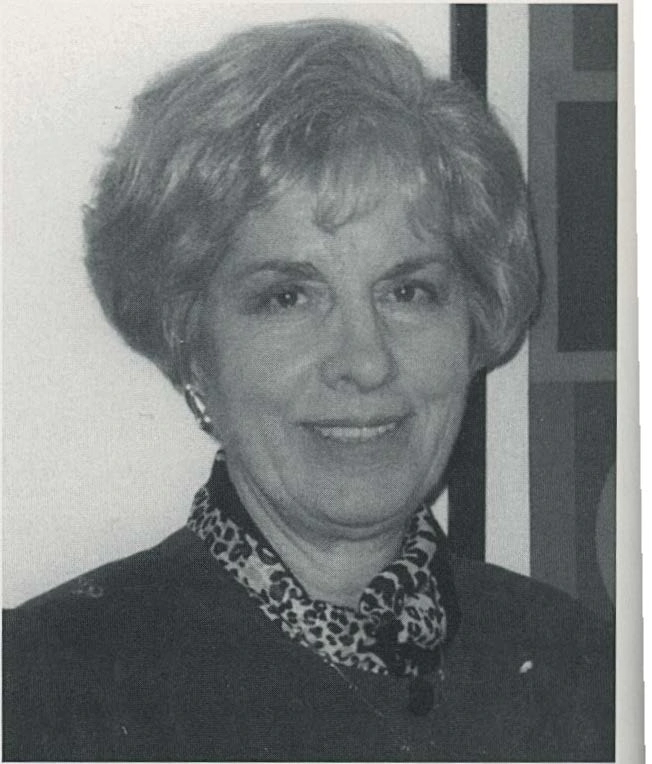 Eugenia Gore
Eugenia Gore was born in Brooklyn, NY. After earning B.A. and M.A. degrees from Hunter College and Ph.D credits from NYU she entered the teaching field. After teaching in several elementary and junior high schools, she taught art in Grover Cleveland High School, Queens; Erasmus Hall High School, Brooklyn and later John Paul VI High School in Clifton, NJ. Association with the Polish community began early with attendance at Rada Oswiatowa School for 9 years. At the same time, Sunday mornings were spent learning Polish Folk dancing and Polish songs with the Matusz Polish Folk Dance Circle. Later she joined the Polish American Folk Dance Co. under the direction of Frances Wesolowska. At college, she belonged to the Polish Club and was its president for four years. She organized a Polish Folk Dance Group and performed in the Hunter College Little Theatre.
She was a member of: The Youth Foundation of Polish Americans, The Kosciuszko Foundation (since high school), American Collegiate Association (PACA), Kosciuszko Foundation Young Members and The Younger Members of the Kosciuszko Foundation. She organized the first adult Polish language classes at the Kosciuszko Foundation, designed the float for the 50th Anniversary of the Kosciuszko Foundation for the Pulaski Parade, marched for many years in the parade with the Polish Folk Dance Co. and in caps and gowns with the Hunter College Polish Club. She organized a children's folk dance group in Clifton, NJ with Skippy Pelc. She has been presiding as Honorary Chairwoman for the Debutante Council of the KF, and has belonged to the Pro Arte League of the KF since 1987 chairing the luncheon events and raffle, elected president for two terms and currently re-elected president. Mrs. Gore is also a member of The Polish American Teachers Association and Membership Chairwoman on the Advisory Council of the Kosciuszko Foundation. Eugenia Gore has also actively participated in local community activities as PTA Cultural Arts Chairman, a founder member of the Hamilton House Museum in Clifton, NJ serving as Vice President and docent for 5 years. Over thirty years a member of the Clifton Association of Artists, she has been the President for 5 years and remains Vice president and Show Chairman. In college she was elected to "Who is Who Among Students in American Colleges and recently received the Grumbacker Art Award from the Federated Art Association of New Jersey. Eugenia Gore met her husband, Joseph, President and Executive Director of the Kosciuszko Foundation, at a program in the Kosciuszko Foundation. They have a married daughter, Regina Cavaliere and a son Christopher, also a grandson Alexander.. They reside in Clifton, NJ.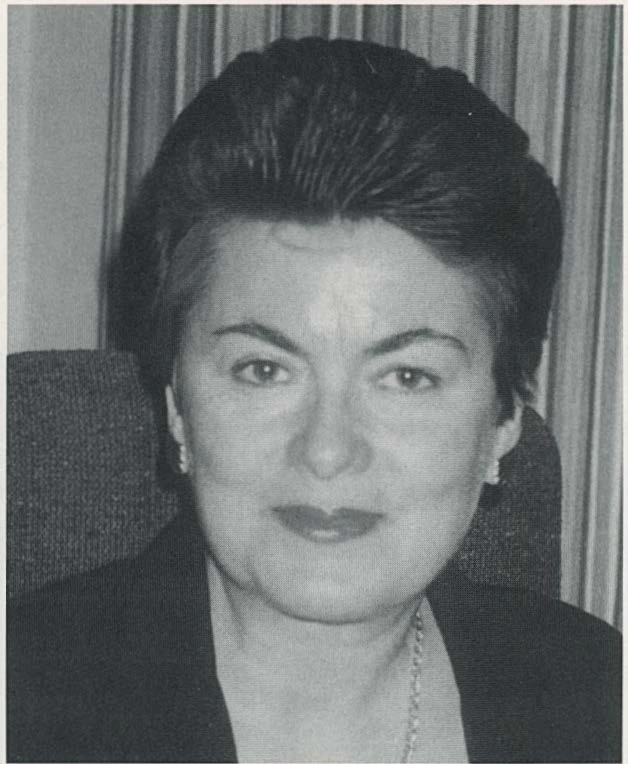 Nadia Gryziec
Nadia Gryziec was born in Mielnica, Poland. Her parents were American citizens of Polish and Ukrainian heritage. In 1951, during the communist regime, her family was deported to Siberia. Here Nadia, as a young girl, received training in communications and the classification of lumber. For seven years she worked as a clerk classifying lumber for a large lumber mill. In 1958 she and her family were returned to Poland where they lived with an aunt and uncle. Her parents at this time were trying to contact two other children who were already living in the United States. Nadia worked as a secret for a brewery and on weekends attended business school in Opole. In 1959 her parents emigrated to the United States and a year later Nadia followed. Nadia worked as a seamstress and she also attended evening classes to learn the English language. Nadia completed Eli Whitney High School and attended Manhattan Community College. Nadia was a member of the Parent Teacher Association of St. Stanislaus Kostka School in Greenpoint. She volunteered her time in the school library and as a lunch mother. She also worked on many fund raisers for the school. In 1968 she began her volunteer work for the Krakowianki and Gorale of St. Stanislaus Kostka and since 1987 serves as President of this fine organization.
In 1983 Nadia began a new career at the Polish National Alliance. Starting as an office clerk, today she heads the billing department. She studied for and attained the prestigious designation of Fraternal Insurance Counselor and is responsible for bringing many new members into the organization through her expertise in life insurance sales. On a volunteer basis, she has been involved in fundraising for the Joseph Glowacki Scholarship Fund. She has worked the annual PNA children's Christmas parties and has helped with the annual shopping trips to Reading, PA, as well as volunteering countless hours helping make PNA's golf outings a huge success. Nadia is best known for her talents in the art of "Pisanki". She teaches a class of 70 each year at the PNA home office. Her work is displayed at the Pope John Paul II Museum in Washington, D.C.
In 1993 Nadia and her family received the "Fraternal Family" Award during PNA's 90th Anniversary dinner. In 1996 Nadia was recognized as a "Citizen of the Year" by the Polish American World. Nadia is married to Konstanty Gryziec. They reside in Greenpoint, Brooklyn and are the proud parents of three daughters - Irene who is married to James Murphy, Dorothy, married to Slawomir Chrostowski and Jennifer who is in the process of pursuing her future dreams.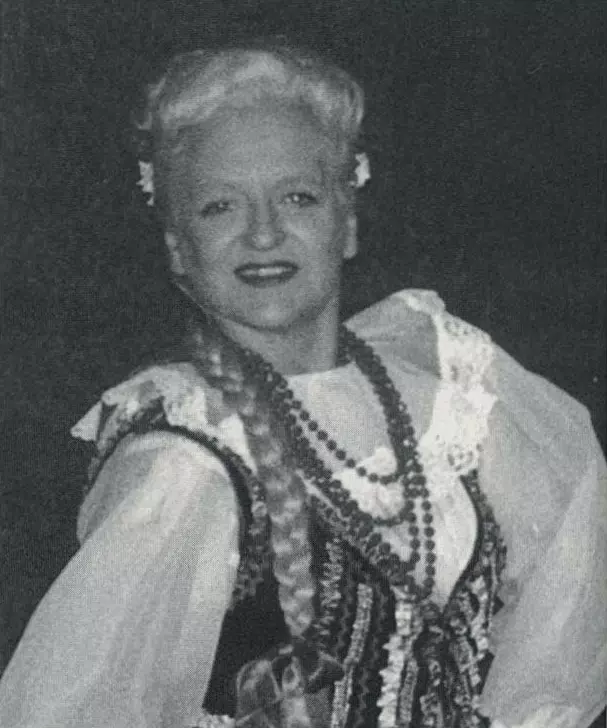 Wladzia Jaworowska
It was over 50 years ago that Bronislaw Matusz, the pioneer of Polish Dance masters in America, appointed Wladzia Jaworowska nee Bazanowska to take over his dance classes at the Rada Oswiatowa Polish Supplementary School in Manhattan. From then on she started to teach in all the Polish Supplementary schools in the New York area. Wladzia's parents were Polish-born however, they quickly became American citizens and it was from them that she and her brother, Zygmunt, learned as children not only to love America but also to embrace every aspect of their Polish Heritage. While attending Hunter College, Wladzia Jaworowska taught dancing to the children in the Henryk Sienkiewicz, Maria Konopnicka, Kazimierz Pulaski and Gabriel Narutowicz Polish Schools. Later on she taught the Krakowianki at Our Lady of Consolation Parish in Williamsburg, Sts. Cyril and Methodius Parish in Greenpoint and traveled to a parochial school in New Haven, as well as the Polish Falcons in Bridgeport, Conn.
In the meantime, Wladzia was studying with Mr. Matusz and also at the La Rue School of Ballet. In Mr. Matusz's Polish Folk Dance Circle of NY, she was partnered with Henry Jaworowski who was the Director's Assistant. They became a unique dancing team and were married in 1954. Soon after that they attained dancing champion status for their rendition of the Kujawiak-Oberek in the finals of the Arthur and Katherine Murray TV Show. Together Wladzia and Henry made several trips to Poland to broaden their knowledge of the regional dances. Wladzia'a fluency in the Polish language helped them with the texts.
In 1967, Mrs. Jaworowska resigned from her bookkeeping day job to teach the Krakowianki and Gorale of the St. Stanislaus Kostka Parish in Greenpoint which she continued to do for 25 years. At the same time, she was teaching in other schools and also assisted her husband who was now the Director/Choreographer of the Matusz Polish Dance Circle. Wladzia helped Henry to prepare the dance group for their innumerable performances and concerts including the various historical pageants which Henry put together for the Annual Kosciuszko Foundation Balls. At the time of her 50th Anniversary of teaching in 1997, Mrs. Jaworowska received an award from the City of New York for her lifelong dedication to teaching and performing Polish music and dance. It is very heart warming for Wladzia to see the results of her teaching being continued and widely propagated. Authentic Polish dances, songs and customs are part of a great heritage that has become integrated in our true American culture. Wladzia Jaworowska is currently an officer in the Pro Arte League of the Kosciuszko Foundation and an active member of the Marie Sklodowska Curie Professional Women's Association as well as The Polish National Alliance of Brooklyn, USA.
Halina Kalitka
Halina Kalitka began her musical studies at the early age of seven. Through the years she progressed as a piano accompanist and organist. Her main affiliation is with the St. Cecilia Choir of St. Stanislaus Kostka Church in Greenpoint as organist and soprano soloist working together with choral director John Bartosiewicz. She has accompanied various Polish American Folk dance groups including Matusz Polish Dance Circle and Polish American Folk Dance Company appearing with them at Carnegie Hall, Lincoln Center, Kosciuszko Foundation Debutante Balls and various other places along the East coast from Buffalo, NY to Miami, FL. Halina also is involved with the children's Polish Folk dance group the "Krakowianki and Gorale" of St. Stanislaus Kostka Parish in Greenpoint where she teaches singing, accompanies the dancing and helps prepare them for their annual Christmas and Spring shows. Her connection with the Polish Singers Alliance goes back many years. She was a piano soloist and accompanist at their national convention in New York City in 1964 under the baton of Professor Antoni Kazmierczak. She has accompanied the Oginski Choir at various concerts and has participated as accompanist and soprano soloist at the annual Christmas Concert that the "Hejnal" choir sponsors under the direction of Janusz Sporek. On April 30, 2000, she played the organ accompaniment for the combined choruses of the Polish Singers Alliance at St. Patrick's Cathedral in New York City at the special Mass celebrating the 80th birthday of Pope John Paul II. Most recently on January 14, 2001, she was the soprano soloist at a concert of Polish Contemporary Music at Avery Fisher Hall in Lincoln Center. Halina Kalitka had been named Citizen of the Year in 1983 by the Polish American World and lead St. Stanislaus Kostka Parish of Greenpoint as their marshal in 1984. Most recently she was honored by the Orchard Lake School at their Red and White Ball. She is presently the Corporate Secretary of the Polish National Alliance of Brooklyn, USA, a fraternal benefit society that serves the tri-state area through its benevolence and volunteerism. Within the fraternal benefit system Halina is active as the Secretary-Treasurer of the New Jersey Fraternal Congress of America. Halina Kalitka is well known throughout the Polish American community and continues to hold dear to her heart anything that promotes Polish heritage and culture, especially through music.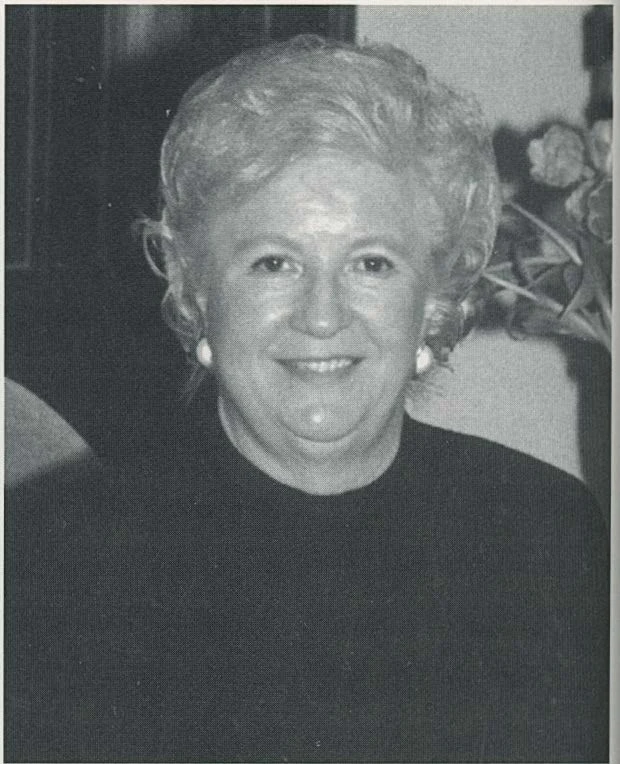 Irene Krulewski
Irene Krulewski is a kind, gentle woman gifted with outstanding leadership qualities. She was born in Greenpoint, Brooklyn, where she attended St.. Cyril & Methodius Elementary School with a Technical diploma. At thats time Irene became a Grace Downs model. Skilled in dressmaking, Mrs. Krulewski worked for a Bridal Shop and Vogue-Butterick Patterns. During her formative years, under the guidance of Father Galuszka, Irene volunteered to teach the Confraternity of Christian Doctrine which she continued doing into her early adult years.
Mrs. Krulewski's drive for education was so strong that she attended College at night while married and raising three children. After graduation she became a Fashion Arts New City High School teacher where she also held the position of Dean of Students and Advisor to the Junior and Senior Honor Societies, Mrs. Irene Krulewski exemplifies a true American of Polish descent who has always fostered her Polish cultural heritage. She was President of the American Polish Hi-Hatters Ladies Auxiliary for eight terms and is also a member of the Polish American Teachers Association where she also served as President. As a member of the Kosciuszko Foundation, Irene was also sponsored by U.N.E.S.C.O. Traveling is one of Mrs. Krulewski's favorite pastimes. She has gone from Morocco in Africa to Argentina and Uruguay in South America. Some of the highlights was visiting the largest art museums in the world such as the Louvre in France, the Uffizi in Italy, the Prado in Spain and the National Gallery in England. She always returned with souvenirs such as amber from Poland, crystal from Austria and mugs from Germany.
Irene's long time dream was realized when she founded The Marie Sklodowska Curie Professional Women's Association, Inc. This organization is for business and professional women interested in Polish culture. With charter members Christine McMullan, Lillian Cyran, Barbara Bluskal, Christine Kicinski and Christine Kuskouski, a constitution was drawn up. The aim of the Association is for charitable and educational purposes and to promote the cultural, social and economic advancement of its members, to foster patriotism and to maintain high standards of integrity and honor. Among Mrs. Krulewski's many awards, her most recent one was Citizen of the Year 1998 by the reader of the Polish American World. Irene is married to John F. Krulewski. They are happy and proud of their family. Their daughter Regina and her husband Joseph Baio are both lawyers and reside with their two children. Christopher and Alexandra, in Bronxville, New York. Their son John is in the Commodities market and his two children are Heather and Sean. They reside in East Brunswick New Jersey. Their son, Doctor Thomas, is an Ophthalmologist who resides in Lancaster Pennsylvania with his wife, Lois and daughter, Cameron.
Marie Skłodowska Curie Professional Women's Association, Inc.
clo Polish National Alliance of Brooklyn, USA, 155 Noble Street, Brooklyn, NY 11222
tel 718 389-4704 fax 718 383-8517 website www.curiewomen.org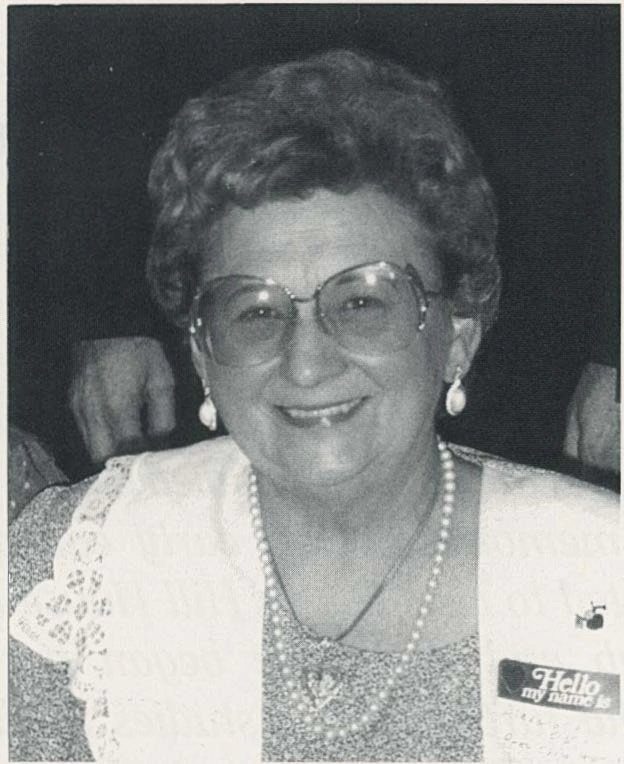 Alexandria E. Patras
Alexandria Rudzinska Patras was born in Blissville, L.I. City, N.Y. Growing up, her parents sent her to Maria Konopnicka Supplementary School in Greenpoint. There she met Steve Patras. In 1944, after his tour in the Pacific during WWII with the Marine Corps, they married. They now reside in Toms River, N.J. They have three children and four grandchildren. Alexandria has always been active in American and Polish organizations. She was a Den and Brownie Mother. She was president of the Polish Supplementary School in Hempstead, L.I., the George Wallace American Legion Aux. and the Jersey Shore Polish American Association. She is co-founder of the Jersey Shore Polish America Association and the Polish Children's Heartline, and was its president for 10 years. Presently she is the Chief Executive Officer of the Polish Children's Heartline.
Many honors were bestowed upon her. In 1983 from the Polish Government in Exile she received the Silver Cross of Merit. The Polish American World named her Citizen of the Year. She was given the honor of being Honorary Chairman of the Kosciuszko Foundation Pro Arte League Fashion Show Luncheon. The New Jersey University Club honored her as Citizen of the Year. She was awarded the honor for her Outstanding Achievements by the Jersey Shore Polish American Association. In 1991 while in Poland the Society of the Friends of the Children presented her and her husband with the Dr. Henry Jordan medal. In 1990 she was the first recipient to receive The Silver Cross of Merit from the New Republic of Poland. In 1994 Professor Religa, Poland's Chief Director of the National Institute of Cardiology, invited her to Poland to receive a special award from the Foundation of Cardiology. In 1995 she had the honor of being the Patroness of the Kosciuszko Foundation Debutante Ball and the Grand Marshall of the General Pulaski Memorial Day Parade. In the year 2000 the Polish Children's Heartline honored her and her husband Steve. Today she is being honored by the Pulaski Association of Business and Professional Men as one of the Women of the New Millennium. Alexandria is extremely proud of her Polish heritage.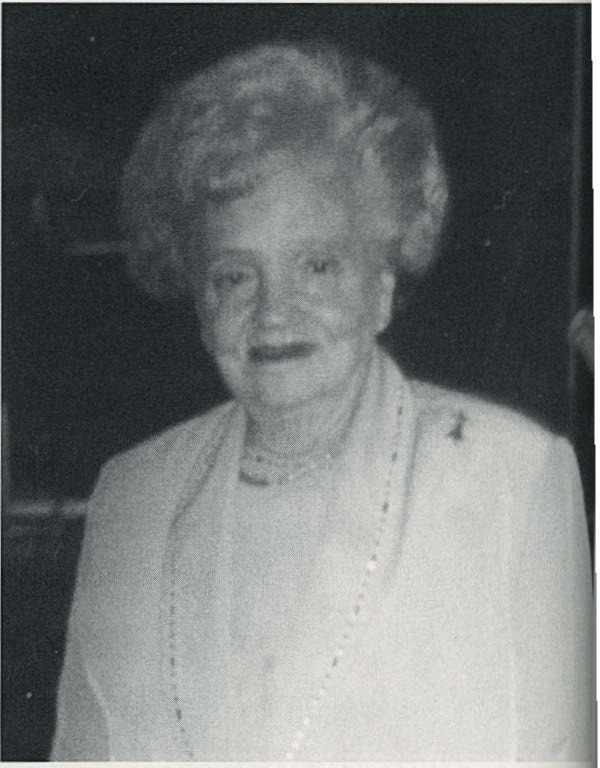 Gabriella Krupien Urbanowicz
Born in Williamsburg, Brooklyn, New York, Gabriella was christened and made 1st Holy Communion in Our Lady of Consolation Church, Brooklyn, NY As a young girl. Gabriella lived on her parents' dairy farm where she has many happy memories of her early education in a one-room schoolhouse. She graduated to New Haven Hill House High School becoming a member of the 4H club and there she began her sewing instructions. In high school, Gabriella furthered her studies in dressmaking and home economics and returned to Brooklyn to study design and dressmaking at Praft Institute. While serving as a bridesmaid, Gabriella met her beloved John who just happened to be one of the ushers.
On April 26, 1941, Gabriella and John were married. A few years later, the couple was blessed with a beautiful daughter, Geraldine, born in June. One month later, John was called into the service and on October 10th 1943, he received notice to report to Camp Upton in Long Island. In February 1944, John was sent to Europe During this sad time, Gabriella advanced her career as a seamstress and dress designer. It was a very dar day when Gabriella received a telegram from the United States government stating that John was missing action...Gabriella understandably upset, prayed for his safe return and one day received a V-mail letter from actor Brian Aherne saying he visited with some of the wounded servicemen and John would be coming home as soon as the men could be transported back to the United States.
Upon John's safe return, Gabriella went to work in New York City's garment center and formed a drea manufacturing company. Becoming friends with Michael and Natalie Kecki, John and Gabriella helped organize the Michael Kecki group 264 of the Z.P.N. where Gabriella acted as secretary, John joined the Veterans of Foreign Wars, Post 5806 where he served as Commander and Gabriella served as auxiliary Treasurer & President. They both became active officers in the County, District, State and National level Gabriella and John dedicated much of their time and energy to the care of hospitalized veteran Gabriella was active in the Polish-American Immigration Committee, Inc. where she run many of their fundraising balls.
When her daughter attended St. Angela Hall, High School, Gabriella served on their fund-raising committee for their Luncheon/Fashion shows held at the Waldorf Astoria in New York City. She moved on to Chair similar events at Elizabeth Seton College where Geraldine attended school, and organized a Fashion Show which featured Oleg Cassini originals held at the Waldorf Astoria with the famous designer's attendance. Gabriella and John joined the Kosciuszko Foundation and proudly presented their daughter, Geraldine, as a debutant in 1962. Gabriella joined the Pro-Arte League where she organized their Luncheon Fashion Show and chaired this event on more than one occasion. Gabriella has served the Pro-Arte League as a member for 33 years, Treasurer for 9 years and President for 2 years. Gabriella and John formed the Pulaski Parade Committee in 1984 in Greenpoint and served as chairperson for 10 years.
Presently, Gabriella is serving on the General Pulaski Memorial Committee, Inc. as Vice President and Banquet Chairperson for the past 11 years. She is a member of the Rosarian Society in our Lady d Consolation for 40 years, serving on the committee in charge of altar decorations and table linens. Gabriella has expressed her deep appreciation to the Pulaski Association of Business and Professional Men, Inc. for including her among such a distinguished group of women to receive the Women of the New Millennium award.