Man of the year 2015
Ted Wozniak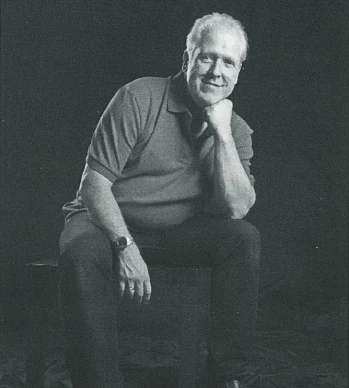 Tadeusz Zygmunt Wozniak (TED) was born on April 12, 1959 on the lower east side of Manhattan. His parents Zygmunt and Genowefa Wozniak emigrated to the Lower East Side of New York from Germany after World War II.
His parents moved to Greenpoint Brooklyn in 1964, where his mother resides to this day. Ted attended SS Cyril and Methodius RC Grammar School. Early on, Ted showed a civic spirit. In 8 grade, he was one of 2 recipients from SS Cyril to receive a citywide honor from Eugene Gold, Brooklyn's District Attorney in 1973 for academic excellence and community service. Ted attended Bishop Loughlin Memorial High School where he was a member of the Math Team, Chess Club, Radio and Electronics Club. He was accepted into the National Honor Society. Ted: completed the Christian Awakening Program at Bishop Loughlin MHS, in cooperation with St Paul's Center on Humboldt Street, in Greenpoint Brooklyn. Ted served as a lector for 25 years. He came back to Bishop Loughlin MHS to teach the Martial Art of Hapkido to the adult education class which was sanctioned by the NYC Board of Education. Ted graduated from the City University of New York, York College Campus with a degree in accounting.
At 14, Ted studied the Martial Art of HAPKIDO attaining a third degree black belt. He owned and operated two martial arts studios in Greenpoint Brooklyn, teaching neighborhood young people responsibility and discipline. Ted was very active in Greenpoint Civic Organizations, and in the Polish Community, bridging the gap between the Polish and Polish-American Communities. He participated in several campaigns for local candidates. He was a member of the Green Oaks Citizens Club Inc. He was a member and then president of the Consolidated Democratic Club. Ted was Vice-President of the Green point little league. During his tenure, the organization raised monies to renovate all the baseball fields, providing the neighborhood with a resource that is still enjoyed by many. He was nominated and accepted as a member of the Pulaski Association of Professional and Business Men Incorporated in 1992. He was elected as president of the organization in 1996/1997. Ted is a member of the Greenpoint Lions Club. On April 24, 1997 received the Citizen of the Year award from the Polish American World. On November 23, 2009 Ted received the ZLOTY KRZYZ ZASLUGI from the Republic of Poland for his tireless work with the Polish Community, Ted has always shown an entrepreneurial Spirit. While working for several years in the field of Federal bankruptcy, he opened up his own firm, Accounting Plus. The firm was so successful that it spawned, A&W Tax Service Associates, Ltd. with a partner, Greg Austin in 1997. Today, it is a highly regarded and thriving business, serving the ever changing needs of the Greenpoint and Polish communities.
Ted is married to Elena, his beautiful wife of 16 years. They have two children, Eugene and Julia. They live in Fresh Meadows, Queens, New York.