Man of the year 2006
Richard Mazur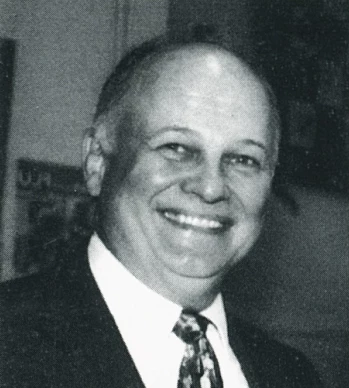 Richard Mazur is a lifetime resident (50 plus years) of the Greenpoint, Brooklyn Polish community. He is the proud father of Richard Jan Mazur who is studying Forensic Psychology at the John Jay College of Criminal Justice. Our honoree immigrated to America, along with thousands of displaced Poles, from post-war Germany at the age of two. Pride in his Polish heritage and commitment to community were attributes instilled in him by his parents at an early age.
He has been a community leader and activist for over 30 years, a member of the Polish American Folk Dance Company for over 40 years, has held positions of national prominence in the financial community and is active in many local causes and organizations. His greatest satisfaction has come from performing Polish folk dances, songs and promoting Polish culture throughout North America with the Polish American Folk Dance Company.
He is currently the Executive Director of the North Brooklyn Development Corp. a not-for-profit neighborhood preservation company that he helped found in 1979, that serves the predominantly Polish community of Greenpoint.
Currently, Richard is on the boards of The Polish American Folk Dance Company; The Polish National Home of Greenpoint; The John Smolenski Memorial Democratic Club (Secretary); GWAPP, Greenpoint Waterfront Association for Parks and Planning (founding Co-Chairman); co-chair of the North Brooklyn Business Alliance; and Town Square, a local. cultural organization. He has organized voter registration drives under the auspices of the Polish American Congress. He is a member and former board member of the Polish National Alliance of Brooklyn. He was the former chairman of the Greenpoint/Williamsburg Waterfront Planning Committee that spent over 5 years doing community outreach to develop a community based 197A plan to develop the Greenpoint/Williamsburg waterfront. Mr. Mazur is also co-chairman of MAD, Mobilization Against Displacement, a coalition of local agencies who are fighting to prevent the displacement of long-time local residents. brought on by the recent gentrification of the neighborhood, especially senior citizens and those who are on fixed incomes.
Richard's career on Wall St. spanned almost 30 years. He developed many divisions for major brokerage firms. He served in various functions from auditing national marketing manager for consumer products, head options strategist, investment vice president to National Sales and Marketing Director for Equity Research. He lectured extensively across the US on various investment policy and economic matters for both clients and account executives. All of this was accomplished while pursuing his hobbies of Polish Folk dancing and community activities. He was a founding board president of the North Brooklyn Development Corp. in 1979. He also helped found and run a company in the traffic and transportation industry that brought innovative technology to the public works marketplace. Mr. Mazur's activities under the auspices of the North Brooklyn Development Corp. have brought in over $40 million dollars worth of programs to the Greenpoint -Williamsburg community.
Mr. Mazur's work in the community continues as an advocate for sensible housing, open space and economic development in Greenpoint and Williamsburg. And yes, he's still dancing.