Man of the year 1998
Irene Nieminska Klementowicz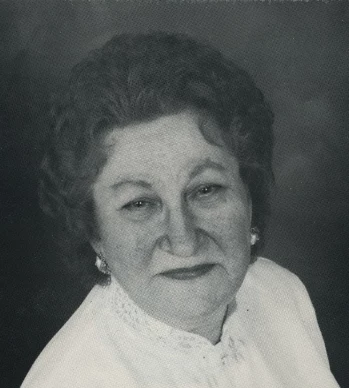 Irene Nieminska Klementowicz was born in the Bronx, New York, the youngest child of Joseph and Faustyna Baranowska Nieminski. They had left their native Poland to make a better life. for themselves in this country through hard work and perseverance, values that would serve them well during the years of the Depression. These values were handed down to them from their parents, and they in turn handed down these same values to each of their three children, Jean, Julek and Irene.
It is through internalizing her parent's example of hard work and perseverance that Irene was able to accomplish the many things about which she remains modest to this day. But first she stayed busy starting a family with her husband, Leon P. Klementowicz whom she married in 1950. In 1958, they moved from their native Bronx to their present home of Greenpoint, Brooklyn with their three young daughters Joanne, Claudia Marie and Monica. They served the community by continuing the tradition of service started by the founder of the John Smolenski Funeral Home when they took over this business. In 1959, the birth of their son Paul completed the Klementowicz family.
It was around this same time that Irene began noticing the amount of soot that was being deposited on her windows every day, a result of the Greenpoint incinerator that opened the same year she and her family moved to Greenpoint. She also could not help but notice the odors emanating from a chemical company across the street from her children's school, SS. Cyril & Methodius. She realized that these odors could contain chemicals that could harm all the children who attended the parochial school as well as P.S. 31 right next door. She sprung into action and the chemical company was forced to place anti-pollution controls on the exhaust stacks located on its roof.
She started on the Greenpoint Incinerator next. It was here that her values of hard work and perseverance were really tested, since the battle was waged 35 long years until the Incinerator was finally closed in 1994. The City Club of New York honored Irene and her group, The Concerned Citizens of Greenpoint, for this feat.
While raising her family and helping Leon with the Funeral Home, Irene, along with a small, hard core group of like-minded individuals, continued to pursue the interests of the Community, despite roadblocks in their way by big business and City, State and Federal bureaucracies. Zoning was changed to limit the types of heavy industries that were planned for development right alongside residential neighborhoods. Mobil Oil was forced to accept responsibility for an estimated 17 million gallon oil spill that happened in the 1940s and began the long, arduous and expensive process of cleaning it up. Time and time again, the Newtown Creek Pollution Control Plant has been forced to re-examine plans to change the plant that may have a negative impact on the Community. They've been forced to change designs, and among the many benefits to the Greenpoint Community that these changes in design will bring is the eventual removal of a local sludge tank.
The fight still goes on. Irene is currently pursuing a reconstruction of Manhattan Avenue that was supposed to have been completed in 1986, then 1994.
As long as Irene Nieminska Klementowicz continues the hard work and perseverance taught to her by her parents, our community will continue to improve. Irene's grandchildren, Amanda, Jeffery and Benjamin, who live in the community, will benefit from that improvement, as well as the other children and the adults in the community.
Some of the big businesses and bureaucracies have linked Irene to a thorn in their side. Where you find thorns, there's usually a rose, and her name is Irene.