Man of the year 2011
Halina Kalitka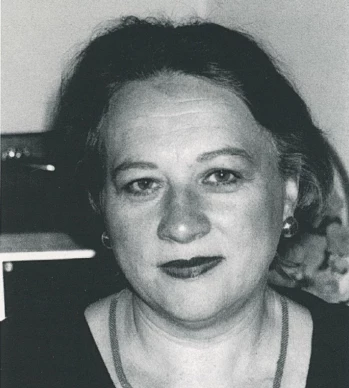 Halina Kalitka was born in Dilingen an der Donau, Germany and emigrated to the United States in the early 1950's. She is the proud daughter of Antonina Mazur and the late Boleslaw Mazur and sister to Richard and Thomas Mazur. Growing up in Greenpoint, Brooklyn she attended Sts. Cyril & Methodius Catholic School, Washington Irving High School and Hunter College.
Halina Kalitka began her musical studies at the early age of seven. Through the years she progressed as a pianist. accompanist and organist. She is affiliated with St. Stanislaus Kostka Church in Greenpoint, Brooklyn as. organist and soprano soloist but also manages to play at most of the Polish American churches in the tri-state area especially in Brooklyn and Maspeth, where she has resided for the last 39 years. She has accompanied many Polish American choral groups and various Polish American Folk dance groups including Matusz Polish Dance Circle and Polish American Folk Dance Company appearing with them at Carnegie Hall, Lincoln Center, Kosciuszko Foundation Debutante Balls and various other places along the East coast from Buffalo to Miami. Halina also is involved with the children's Polish Folk dance group the "Krakowianki and Gorale '' of St. Stanislaus Kostka Parish in Greenpoint where she teaches singing, accompanies the dancing, and helps prepare them for their annual Christmas and Spring shows.
Halina Kalitka was named Citizen of the Year in 1983 by the Polish American World and led St. Stanislaus Kostka Parish of Greenpoint as their marshal in the 1984 Pulaski Day. Parade.
Her connection with the Polish Singers Alliance goes back many years. She was piano soloist and accompanist at their national convention in New York City in 1964 under the baton of Professor Antoni Kazmierczak. She accompanied the Oginski Choir at various concerts and participated as accompanist and soprano soloist at the Christmas Concerts that the "Hejnal" choir sponsored under the direction of Janusz Sporek.
In April of 2000, she played the organ accompaniment for the combined choruses of the Polish Singers Alliance at St. Patrick's Cathedral in New York City at the special Mass Polish Singers Alliance at St. Patrick's Cathedral in New York City at the special Mass celebrating the 80th birthday of Pope John Paul II. In 2000 she was honored by the Pulaski Business and Professional Men as one of the "Women of the Millennium". In January of 2001, she was soprano soloist at a concert of Polish Contemporary Music at Avery Fisher Hall in Lincoln Center.
She is also well known for her rendition of the Polish and American anthems at many Polish American functions such as former Comptroller William Thompson's Polish Heritage Celebration at City Hall and the opening of the Pulaski Day parade on Fifth Avenue.
Halina was honored in October 2007 by the Brooklyn Borough President Marty Markowitz during Polish American Heritage Month. On April 26, 2008 she chaired the 73 Annual Dinner & Debutante Ball of the Kosciuszko Foundation at the Waldorf Astoria. On October 6, 2008 she was also honored by the Queens Borough President Helen M. Marshall during their celebration of Polish American Heritage Month.
Through the years Halina has participated in many of the activities and programs of the Kosciuszko Foundation Pro Arte League by accompanying many of the young artists performing at their annual fundraising luncheons. The annual Christmas celebrations at the Kosciuszko Foundation, sponsored by the Polish American Teachers Association, have used Halina's musicality to lead the children and adults in traditional Polish and English Christmas carols. Polish Children's Heartline has also used her talents. during their annual Christmas fundraiser at the Polish Consulate in New York City.
On October 31, 2010, St. Stanislaus Kostka Parish honored Halina at a special Mass
giving thanks and appreciation by the parishioners for her 35 years of service as organist.
Presently she is employed by the Polish National Alliance of the United States of North America, the largest Polish fraternal benefit society that serves 37 states through its benevolence and volunteerism and continues as organist at St. Stanislaus Kostka Church, Holy Family Church and Most Holy Trinity/St. Mary's Church.
Halina Kalitka is the mother of three children, Robert, Adrian, and Roxanne with her husband James Allen and very proud grandmother of Taylor and Peter. Her daughter Roxanne was presented as a debutante at the Kosciuszko Foundation Ball in 1991.
Along with her late husband, Robert J. Kalitka, Halina is always very supportive of all the functions the Pulaski Business and Professional Men had through the years. She has graced the annual Pulaski Business and Professional "Man of the Year" dinner and Christmas "Oplatek" with her voice and piano accompaniment.
Halina Kalitka is active throughout the Polish American community and continues to hold dear to her heart anything that promotes Polish heritage and culture especially through music.