Man of the year 2017
Grzegorz (Greg) Wisniewski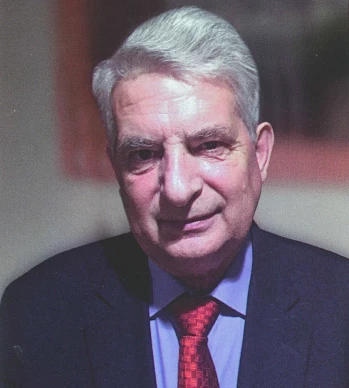 Grzegorz (Greg) Wisniewski was born on February 9th 1950 in Wloclawek, Poland. In 1973 he graduated from Warsaw Polytechnic College, Division of Plock, with a bachelor's degree of Science.
In 1979 he came to the United States to visit family and later on was sponsored by his employer Kelly Trane, Service Agency. In 1991 when his employer KTSA was going through reorganization and the Trane Company was taking over the KTSA franchise, he decided to go on his own and opened up his own business, called Integrate Comfort Systems Inc.
His son, Chris, joined him in the business in 1999 after he graduated from New Jersey Institute of Technology, and they have been partners since. Right now Integrate Comfort Systems Inc is a medium-sized company specializing in HVAC contracting and service. They currently reside in two locations: Belleville NJ (A sheet metal shop) and Carlstadt, NJ (An office, warehouse, training and repairing facility). Greg has been married to Jadwiga since 1989 and they are the parents of their sons, Jason and Jonathan. Greg's children from his previous marriage are Anna, and Chris.
He currently shares his time between Staten Island NY, and Long Pond, PA where he spends most of his weekends and free time. It is in PA where he experiences his biggest passion: boating (on the Wallenpaupack Lake). He was a two term President of the Pulaski Association of Business and Professional Men in 2010 and 2011. He has been a member of the organization since 1991. Recently, he was honored with a special award" The Man of the Year 2017".