Man of the year 2014
Adam Skarzynski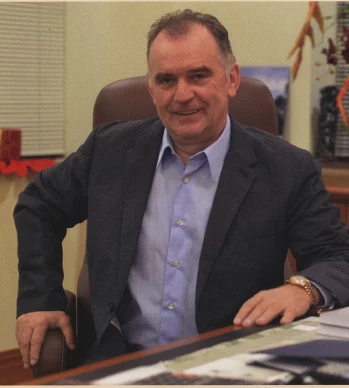 Adam was born in Bialystok, Poland, a city in the eastern region of the country, on December 24, 1956. Soon after Adam was born, his family moved to a small village nearby Bialystok, named Białosuknia. Living in a small village surrounded by government farms that employed locals is where Adam's courage, hard work, and determination began. At the young age of 12 Adam was the highest-paid employee during the summer months and he learned the most important lesson in life, hard work. This lesson shaped Adam into the person that he is today.
After graduating with an economics degree and his long term work ethic, he arrived in New York City in 1984. After three years of adapting from communism to capitalism and providing for his family, he saw and took his first opportunity to start his own business, all while learning English on his own from watching television and tackling the Wall Street Journal.
After a few successful investments and many long days of work, Adam and his wife created Adam's European Contracting Inc. in 1994. It is one of the many accomplishments that Adam has succeeded at and as the biggest one yet, Adam's European Contracting is recognized as one of the leading firms in New York as an award winning and growing company that specializes in the renovation of landmark and historic buildings, such as City Hall of New York and numerous public schools.
Adam and Małgorzata Skarżyński, throughout their many years of living in New York, have been avid donations to the Polish community, as well as supporters of many other organizations and individuals. He was honored with a medal for his continuous support of the Wielka Orkiestra Swiątecznej Pomocy, has proudly renovated a school in Poland after a major 2010 flood, and has contributed to many renovations of churches throughout the New York area. Adam continues to support multiple Polish sporting associations, young beginners with sports dreams, and many more.
As an outdoor enthusiast, Adam enjoys living in Greenwich, Connecticut and the serenity of spending time in nature as a way to escape his daily routines of everyday life.